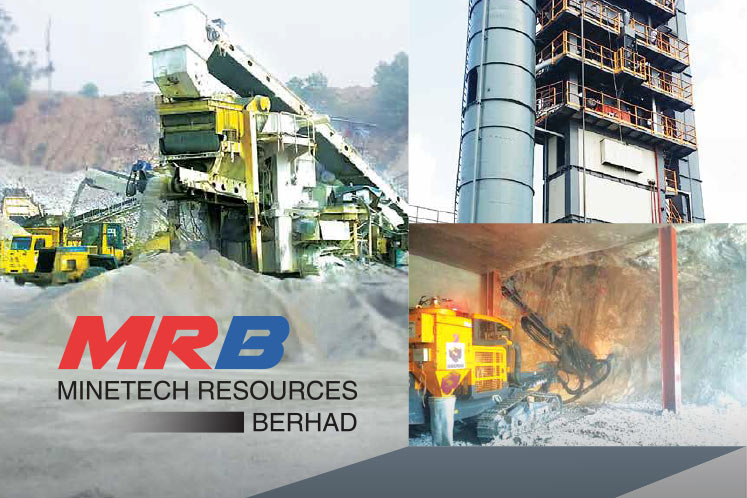 KUALA LUMPUR (Aug 10): Minetech Resources Bhd said it has inked a partnership with Hong Kong Marine Construction Ltd (HKMC) to explore business opportunities for land reclamation, industrial property development and port construction in Perak.
HKMC is a subsidiary group of CCCC Dredging (Group) Co Ltd, which is involved in the business of land reclamation, marine engineering, infrastructure development and civil works construction.
Under a Memorandum of Understanding (MoU) signed between Minetech and HKMC today, the parties are expected to construct a sea port and Minetech would undertake the reclamation of 300 to 500 acres of land and develop the reclaimed land into a free trade zone industrial park.
The proposed project has also been approved by the Perak State government and involves the reclamation and the development of  3,400 acres into a heavy industrial development with a sea port to provide logistic facilities.
"Subject to the confirmation based on a market demand analysis or survey to be carried out in due course, the port (Phase 1) shall include a liquid and dry bulk terminal to accommodate the export of palm oil, limestone, fertilizer," said Minetech in a filing with Bursa Malaysia.
It added that HKMC is to be the lead party seeking and recommending competent investors including the port operator to fund the construction and operation of the proposed port.
The MoU, it added, will act as an initial step towards achieving the objective of eventually forming a formal joint venture for the planning and implementation of the project, and is not expected to have any material financial impact for the financial year ending March 31, 2019 of Minetech.
Minetech's shares closed unchanged at eight sen, with 1.22 million shares traded for a market capitalisation of RM70.53 million.