This article first appeared in The Edge Financial Daily, on March 9, 2018.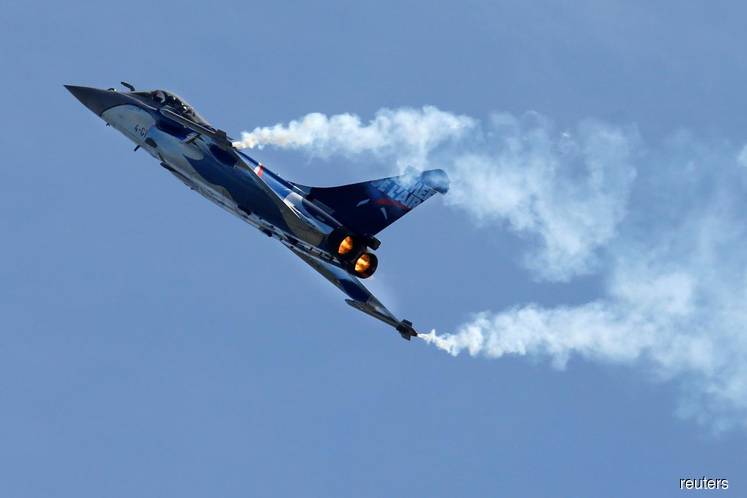 KUALA LUMPUR: The proposed palm biodiesel ban by the European Union (EU) parliament has bearings on Malaysia's plan to buy multi-role combat aircraft (MRCA) from Europe.
Defence Minister Datuk Seri Hishamuddin Hussein indicated a bilateral relationship involved all aspects and that it cannot be detached from economic considerations.
"However, negotiations for defence assets take years. So the French have to take into consideration [our views] when competing with Britain in the sale of their jets. We don't have to decide on the MRCA requirement now.
"Let the negotiation take its cause, but I would like to see our bilateral partners being genuine, and not see us as a country they can sell assets to," he told reporters at Parliament yesterday.
Malaysia plans to replace its knackered Russian MiG-29 fighters by purchasing up to 18 jets. It is considering options, including France's Dassault Aviation SA, which makes Rafale jets at a cost of about US$2 billion (RM7.82 billion), and Eurofighter Typhoon, manufactured by a consortium comprising Airbus SE, Alenia Aermachhi SA, and United Kingdom-based BAE Systems Plc.
On Tuesday, Plantation Industries and Commodities Minister Datuk Seri Mah Siew Keong said talks on palm oil discrimination would have to be resolved first, before the reinitiated EU-Malaysia free trade agreement (FTA) takes off.
"It (palm oil) is our most important export. In this FTA, this (issue) must be resolved first. There will be no conclusion on EU trade talks without a resolution on palm oil," he said.
Mah spoke to International Trade and Industry Minister Datuk Seri Mustapa Mohamed who agreed with the stand.
Yesterday, Hishamuddin said he would not be carrying his responsibility fully if a decision that is made in EU could affect 650,000 palm oil smallholders.
He said that Malaysia explained to the visiting French defence minister on the seriousness of the matter.
"We have to stand firm in the interest of the country. When it comes to the interest of the people, we cannot put a price tag on that.
"Those who want to have a strong bilateral relationship with us, do not just look at economic consideration. That is separate from other considerations, especially when it comes to defence, because we do have other options," he added.