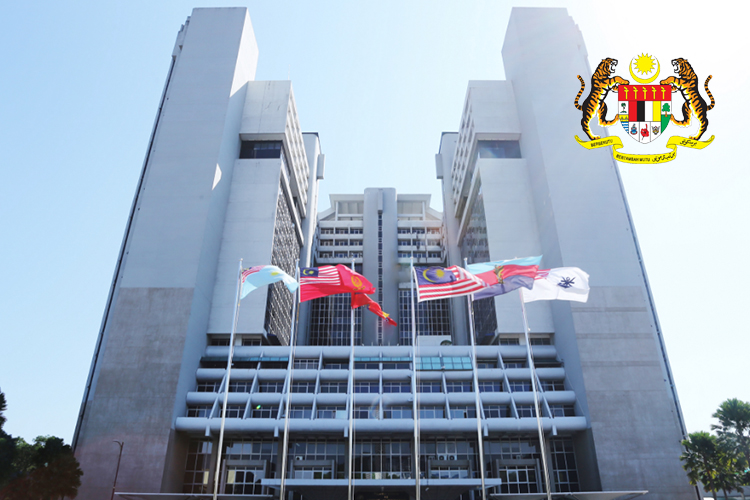 PUTRAJAYA (Feb 21): The land swaps being investigated under the Ministry of Defence (Mindef) were used to boost votes for UMNO politicians, specifically Datuk Seri Hishammuddin Hussein in Semberong, Johor and Datuk Seri Ahmad Zahid Hamidi in Bagan Datuk, Perak.
Kem Paloh in Johor and Hutan Melintang in Perak were not part of Mindef's plans under the 11th Malaysia Plan, but were executed via land swap deals between the ministry and the private sector for the Kem Kinrara site in Selangor and Kem Rasah site in Negeri Sembilan, said Mohd Nasasie Ismail, Mindef special officer.
"We have proof of specific political orders and direct involvement from the Election Commission in moving and increasing the number of army voters and their families to the two camps in those two parliamentary constituencies," said Mohd Nasasie at the Malaysian Anti-Corruption Commission (MACC) today.
Mindef was submitting the findings of a final report on the matter from the special committee investigating governance, procurement and finance headed by former auditor-general Tan Sri Ambrin Buang.
On Tuesday (Feb 19), Mindef announced that government funds in excess of RM500 million is believed to have been leaked via 16 of the ministry's land swap deals, according to the report.
Today, Nasasie revealed that this included a RM258 million loss on land in Bandar Kinrara, which was valued at RM758 million by Jabatan Penilaian and Perkhidmatan Harta (JPPH) but swapped for RM500 million.
Meanwhile, the land spanning 62 acres in Paloh was overpriced by 43%, having been acquired by Mindef at RM10.47 million although JPPH valued the land at only RM7.28 million, he said.
On top of that, there had been no formally approved and signed contracts between the government and private sector companies involved in the construction of both Kem Paloh and Hutan Melintang, Nasasie said.
He added that Mindef would continue to update MACC on subsequent findings of the special committee's reports which had been tabled at a cabinet meeting on Feb 13.
The report includes the finding that 1,286 hectares of Mindef's land, worth RM4.76 billion and with development costs of RM4.89 billion, had been involved in the land swap deals.