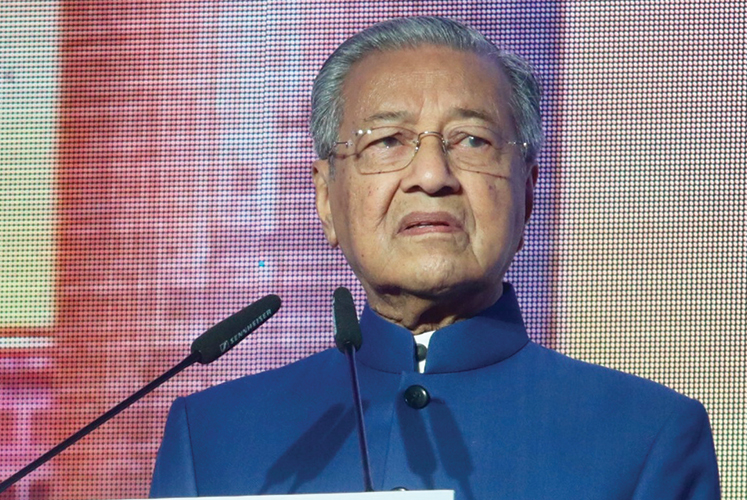 PUTRAJAYA (March 19): The controversial land swaps undertaken by the Ministry of Defence (Mindef) to allegedly expand voter base in selected constituencies were against financial regulations, said Prime Minister Tun Dr Mahathir Mohamad.
This was revealed in the final report by the investigation committee on the governance, procurement and financial in relation with the land swap exercise by Mindef which was tabled at the seventh Cabinet Special Committee on Anti-Corruption (JKKMAR) meeting here today.
"The committee identified cases of land swaps which did not follow the Government's procurement procedures, whereby the land swaps were conducted for the purpose of increasing the number of voters in army camps during election," said Dr Mahathir.
He said that army camps were built on the lands acquired where soldiers were stationed in the camps so they could vote in the selected constituencies.
Some of the camps have since been left vacant, Mahathir added. "This is an offence...in this case legal action will be taken against those involved."
However, Mahathir did not elaborate on the specific regulations that were breached by the land swap maneuver.
Mindef, under the current administration, had reported to the Malaysian Anti-Corruption Commission over the alleged leakage in Government revenue estimated at over RM500 million across 16 land swaps involving 1,286 hectares of the Ministry's land during the previous administration.
Mohd Nasasie Ismail, special officer to Minister of Defence Mohamad Sabu, told reporters last month that two land swaps that were being investigated, were done to add army votes for former Defence Minister Datuk Seri Hishammuddin Hussein (Semberong, Johor) and former Deputy Prime Minister Datuk Seri Ahmad Zahid Hamidi (Bagan Datuk, Perak).
In response to the matter, Hishammuddin told reporters on March 12 that he welcomed investigation on the matter.