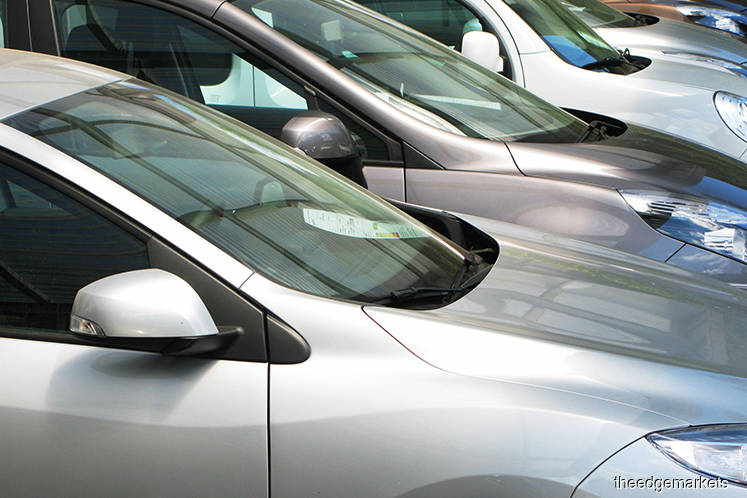 KUALA LUMPUR (July 31): The government's reported move of looking at setting limits on foreign car imports had a mild impact on counters linked to the automotive industry this morning.
As of writing, most of the companies linked to distribution of imported cars saw a decline in their share prices.
Cycle & Carriage Bintang Bhd's share price was down by 2.55% or 5 sen to RM1.91 with about 3,000 shares changing hands while Hap Seng Consolidated Bhd's share price was also lower by 0.71% or 7 sen to RM9.74 with about 2,000 shares traded. Both the companies are dealers for Mercedes-Benz in Malaysia.
Sime Darby Bhd, which is the official distributor of BMW, MINI and Motorrad vehicles in Malaysia, was however unchanged at RM2.52 with about 519,300 shares traded.
Bermaz Auto Bhd's share price fell by 1.84% or 4 sen to RM2.13 with about 927,600 shares traded. The company is a distributor of Mazda vehicles and spare parts.
Tan Chong Motor Holdings Bhd's share price also saw a decline of 0.57% or 1 sen to RM1.75 with about 1,000 shares traded. Tan Chong is the franchise holder and exclusive distributor of Nissan passenger and commercial vehicles as well as Renault vehicles in the country.
UMW Holdings Bhd also saw a slight decline in its share price by 0.33% or 2 sen to RM5.98 with about 153,400 shares traded. UMW is the distributor for Toyota vehicles in the country. The group also has a stake in local car, Perodua, along with MBM Resources Bhd, which remained unchanged at RM2.40 with only about 100 shares traded.
DRB-Hicom Bhd's share price was on an uptrend as it edged higher by 0.44% or 1 sen to RM2.26 with about 2.1 million shares changing hands. The company has a 50.1% stake in Proton following the 49.9% stake sale to China's Zhejiang Geely Holding Group Co Ltd. Companies that are under DRB-Hicom's umbrella include Honda Malaysia Sdn Bhd, ISUZU Malaysia Sdn Bhd and Mitsubishi Motors Malaysia Sdn Bhd.
The Edge Financial Daily reported today that the Malaysian Automotive Association has called such move as a "regression" for the auto market.
In a morning note, Affin Hwang Investment Bank said the automotive dynamics will change if the curb on foreign car imports materialised.
"Proton (DRB-HICOM) and Perodua (UMW & MBM) will benefit from this restriction at the expense of foreign car brands like BMW (Sime Darby), Mazda (Bermaz Auto), Mercedez-Benz (Cycle & Carriage and Hap Seng) and Nissan (Tan Chong)," it said.
It also added that local auto parts makers like APM Automotive Holdings Bhd and MBM Resources would indirectly benefit from the higher local car production too.
Nonetheless, Affin Hwang pointed out that the National Automotive Policy (NAP) 2018 review has yet to be finalised and is still subject to further revisions.