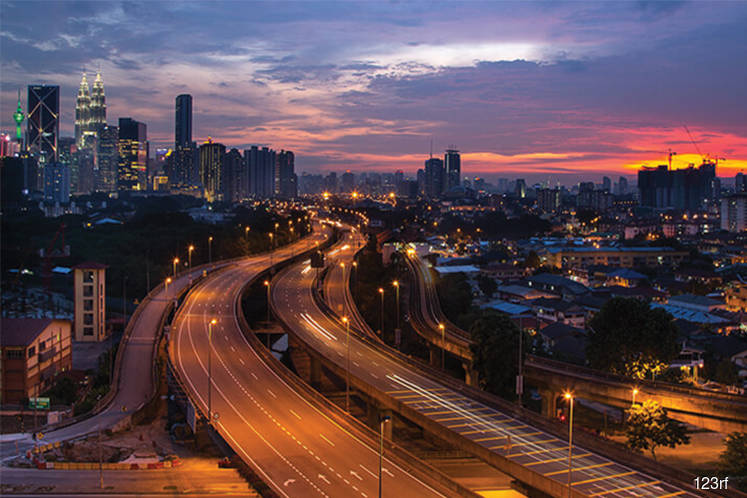 KUALA LUMPUR (Jan 23): Malaysian Institute of Economic Research (MIER) has estimated Malaysia would record a 5.6% growth in its gross domestic product (GDP) in 2017, an upward revision of 0.8 percentage points (ppts) from its earlier forecast.
In its fourth quarter of 2017 economic outlook press briefing today, MIER executive director professor emeritus Dr Zakariah Abdul Rashid said the Malaysian economy performed "exceptionally good" last year, driven by a resilient domestic demand due to improvements in both investment and consumption and reinforced by a sturdy global demand.
"Nevertheless, the employment outlook for the fourth quarter of 2017 is not as good as the previous quarter but better than the same quarter of last year. Consumers also revealed that they are cooling off their spending plans," Zakariah said.
The fourth quarter of 2017 Malaysian economy would see GDP moderate to below 5% because of higher base in corresponding quarter in 2016, he added.
GDP in the fourth quarter of 2016 was 4.5%, the highest in the year when the other three quarters were recording growth between 4.0% to 4.3%.
Zakariah said with an accommodating domestic development amid buoyant external demand this year, domestic demand is expected to drive Malaysian GDP growth at 5.4%.
"The private sector, both consumers and producers, is anticipated to continually provide impetus for domestic demand. The external sector is expected to remain strong, although the growth rates both for exports and imports are projected lower due to the base effect of a high growth realised last year. The growth momentum is expected to persist into next year, with the expected GDP growth rate in a range of 4.8-5.3%," he added. 
"On the supply side, all sectors are expected to register positive growth for this year but moderating as compared to last year, except for the mining and quarrying sector. Meanwhile, the headline consumer inflation for 2017 is estimated to be 3.8% and moderating to 3.5% this year. The unemployment is estimated to average out at 3.5% for 2017 and moderating to 3.4% for this year," he said.