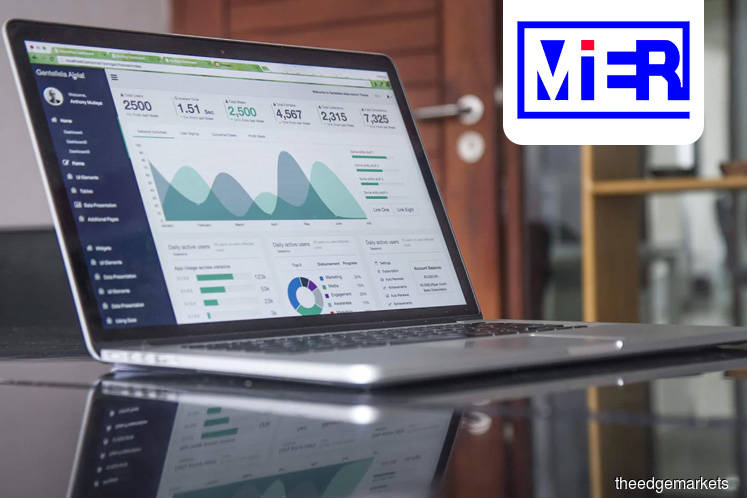 KUALA LUMPUR (April 23): The decision to lift the movement control order (MCO) in the country must be carefully planned and based on science and data, says the Malaysian Institute of Economic Research (MIER).
"The thing with epidemics is that you can't predict what could happen and there could suddenly be a particular cluster that was not anticipated," MIER Health Financing Group member Kahlil Anwar said in a webinar session today.
The government must take a proactive approach and "look at the long term and immediate requirements of getting certain businesses back into the public domain and look at protecting our vulnerable communities,"he said.
Kahlil said not only must the decision to lift the MCO be carefully planned, but the exit strategy has to be communicated directly to the nation, so the people are prepared for the decisions made by the government.
In the question and answer session, he also noted an extension of the MCO will ensure the local community transmission is limited, as less people are moving.
"At the same time, we need to block our borders from having imported cases which are seen now in many countries that still have their borders open," he said.
"(But) if the MCO is extended to meet a flattened curve, the risk is that the economy will be affected," Kahlil said.
The best approach, he said, is to have a staggered release of the MCO with strict restrictions on businesses to operate, while still strengthening the healthcare preparedness for any next wave of infections and protecting vulnerable groups.
MIER chairman Tan Sri Datuk Dr Kamal Salih agreed any premature decision to lift the MCO will lead to a rise in infections, which will result in the country falling into a deeper recession.
The containment measures, as well as the protocols that allow some people to continue going to work at the office, have to be carefully monitored, Kamal said.
He said the longer the containment policy is maintained by the government, the deeper the recession will be in 2020.
"We had previously estimated that any extension of MCO by two weeks from April 14, could lead to economic contraction by 2% of GDP (gross domestic product) growth,"Kamal said.
Read also:
Malaysia could have faced GDP loss of RM123b without Prihatin, says MIER
Stay home. Get the news from theedgemarkets.com.