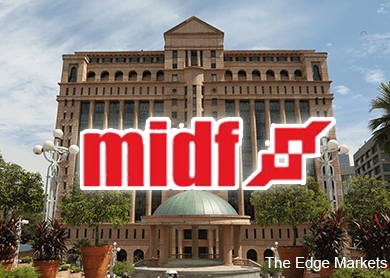 KUALA LUMPUR (Sept 25): MIDF Research has revised its ringgit forecast to between 4.40 and 4.50 against the US dollar for end-2015, following Malaysia's perceived "junk" status, coupled with US Federal Reserve (Fed) chair Janet Yellen's expectation of a hike in US interest rates this year.
Bloomberg reported credit-default-swaps (CDS) traders having said Malaysia, along with five other countries, deserve to follow Brazil into "junk" status.
Citing data by Moody's, the report said CDS investors view Malaysia to have a lower rating of Ba3, compared to its current rating of A3, due to the various headwinds the country is facing.
"There are a lot of negative sentiments about Malaysia in the market, from the dampening of oil price to the political scandal which is now being investigated by the US.
"The high number of uncertainty, combined with the slowdown in China's economy, are making traders concerned about our sovereign debt and hence placing us along with other 'junk' status countries in the CDS market," MIDF said in a note today.
These factors led traders to place Malaysia among the other junk-status countries in the CDS market.
However, the research house said Malaysia is far from experiencing a debt default or a moratorium, despite the small fiscal risk due to the low global oil prices.
"From the political perspective, regardless of all the political events happening recently, Malaysians are very unlikely to cause a massive riot which will affect the economy. Despite that, the comment from Moody's would further fuel negative sentiments in the market and making our ringgit to fall further," said the research house.
Meanwhile, Yellen indicated that the US central bank is on track to raise interest rates within 2015, but added that any economic surprises could change the Fed's plans.
MIDF said a hike in rates in December is very likely, as the research house said most of the Fed members are expecting an increase before the year ends.
"However the risk remains, as China's and the rest of emerging markets are still facing a slowdown which will affect the US economy, particularly if the slowdowns are worse than expected," it said.
The research house is expecting a 25-basis point hike in the US interest rate in December.
"Combined with the latest comment by Yellen, we revise our ringgit forecast to 4.40-4.50 for the end of 2015," said MIDF.