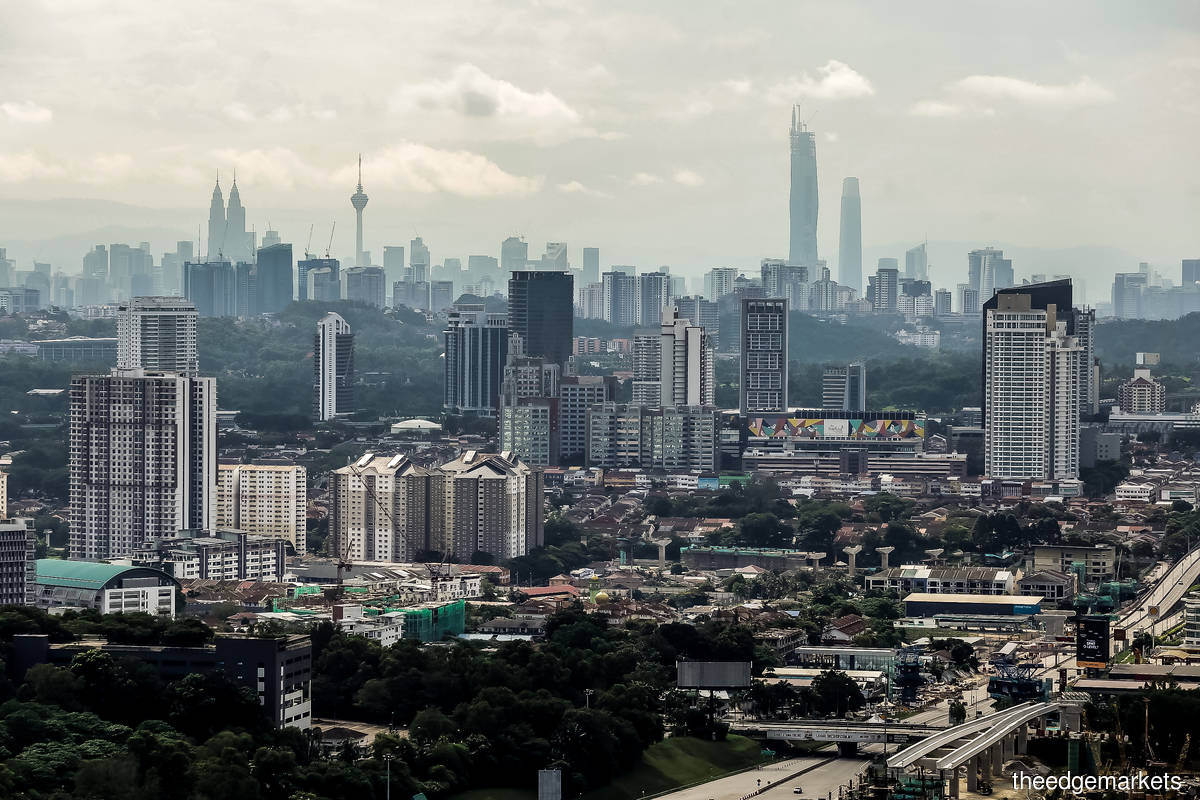 KUALA LUMPUR (July 28): Malaysia could be free of movement control orders (MCO) before the fourth quarter of this year (4Q21) as vaccination rates are ramped up ensure that the country's entire adult population are fully immunised against Covid-19, said MIDF Research.
In a note today, the research house said based on the current pace of vaccine administration, it is possible to reach a 55% vaccination rate by September, citing the UK's decision to remove restrictions such as physical distancing and wearing of face masks in public places once 54.4% of its population were fully vaccinated.
"We believe that the vaccination drive has been a key component of the UK government's plan in regard to the reopening of its economy [on July 19]. With about 55% of its population now vaccinated, it can be argued that it is able to ensure that its health system remains robust as mentioned above.
"We believe that this allowed it to lift the restrictions despite a resurgence in cases. We opine that we could possibly observe the same situation in Malaysia. We believe that the main factor for Malaysia will be the vaccination rate," it said.
MIDF Research pointed out while the UK is seeing a resurgence in Covid-19 cases, the higher infection rate was not accompanied by a corresponding jump in hospitalisation and ICU usage rates.
"On this score, the prospect of an MCO-free Malaysia even before the final quarter of this year is not unlikely. Under this scenario, we expect the equity market to regain its mean valuation range as early as in September.
"Moreover, as in an earlier episode, we can expect to see pent-up macro demand upon the economic reopening. A buoyant recovery in the final quarter would help to lend a further lift to equity market sentiment as well as valuation," it said.
Based on the UK's economic recovery — with higher consumer spending and manufacturing observed, prompting GDP (gross domestic product) growth [forecast] upgrades — MIDF Research opined that the post-lockdown economic recovery could be more encouraging as risk of severe infections is much smaller due to the high number of people being inocculated.
"We expect Malaysia's economic prospects to be better when the economy reopens, i.e. shifting to the next phases of the National Recovery Plan (NRP). When the Covid-19 situation in the country improves, we reckon expectations for the future economic outlook will also improve.
"Apart from rapid vaccination, upside surprises could come from a faster reopening of the economy with more states moving to the next phases of the NRP, and a stronger recovery in the latter part of the year driven by pent-up demand. For now, we maintain our forecast for Malaysia's economy to grow at 4.6% in 2021 as growth momentum will be temporarily constrained by the lockdown restrictions, particularly in the middle of the year," it said.
Yesterday (July 27), Malaysia administered 553,871 doses of the Covid-19 vaccine, the highest daily figure so far.
A total of 12.49 million people or 38.2% of the nation's population had received at least their first dose, including 5.91 million individuals or 18.1% who were fully inoculated.