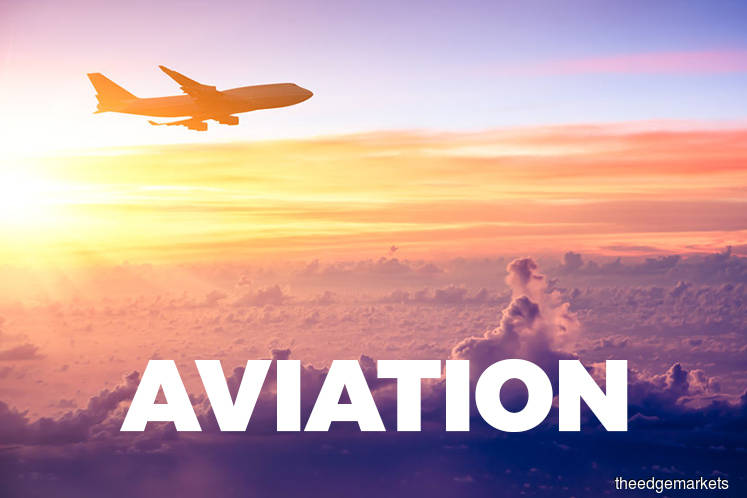 KUALA LUMPUR: MIDF Amanah Investment Bank Bhd Research (MIDF Research) has maintained a positive outlook on the aviation sector following proposals to take over debt-laden Malaysia Airlines Bhd (MAB).
"We believe that the Government of Malaysia would continue exercising their prudence and objectivity in determining the most suitable party to take over MAB," it said in a research note on Tuesday (Jan 21).
The winning bidder is expected to be decided in April this year.
MIDF Research noted there were five bids for MAB with two frontrunners being AirAsia Group Bhd (AAGB) and Japan Airlines Co Ltd (JAL).
"The involvement of AAGB in the process comes as a surprise to us. Earlier reports mentioned that it was the low-cost carrier's long haul arm, AirAsia X Bhd (AAX) that could possibly merge with MAB," it said.
Noting media reports, it said Khazanah Nasional Bhd's (KNB) management appeared to favour a merger between MAB, AAGB and AAX, leading to a single listed entity.
"KNB views the consolidation as the best way forward in resolving domestic industry capacity, thus placing MAB on a more financially sustainable path. Moreover, the merger has been estimated to result in a synergy worth RM1.45 billion per year."
However, the research firm felt that the proposal lacked details such as comprehensive proposal on the valuation of MAB's stake and any mention of revenue management measures.
"AAGB is planning to acquire AAX via AirAsia Bhd (AAB) into one airline operation before absorbing MAB under Asia Investment Ltd (AAIL) which is wholly-owned by AAGB, leading to a single listed entity. AAGB and AAX will target the low-cost segment while MAB will focus on the premium segment for both domestic and international market.
"While this move may serve to solve the issue of overcapacity in the nation's aviation sector, it is important to note that the merger would lead to redundancy of many routes offered, as compared to just one route overlap under the proposal for JAL to take over MAB," it noted.
In brief, it said the AAX-MAB merger appeared to be more plausible in light of both airlines' long haul nature of service.
"Moreover, the proposal by AAGB would be done at the expense of KNB, whereby the fund will have to fork out more than RM8.0 billion to bear the RM5.4 billion financing gap and also forego its golden share in the airline."
As for JAL, MIDF Research said the deal brought forward by the airline entailed a RM1.12 billion price tag for a 25 per cent equity stake in MAB.
"In terms of financial performance, JAL saw 11.4 per cent year-on year growth in earnings for the financial year ended March 31, 2019, with commendable profit trends, indicating that the airline will face lesser financial risks in financing the takeover of MAB, its operations and possibly debt post-takeover.
"Another compelling point for JAL to be considered as a bidder for MAB is its turnaround experience. Recall that JAL filed for US$25.0 billion bankruptcy in January 2010 amidst the burden of large jets and unprofitable routes, and was delisted from the stock exchange," it said.
Notwithstanding that, it said, JAL made a roaring comeback to the public equity space with the world's second largest initial public offering in 2012 worth US$8.5 billion.
"Relating to the case of JAL having a 25 per cent stake in MAB, we found that there will be no major overlapping of routes except for the Kuala Lumpur-Tokyo route.
"Plans to transform KLIA into a hub for JAL would not just benefit JAL in the competition with its Japanese peers, but could possibly expand MAB's network," MIDF Research added.
But AAGB (Buy; TP: RM2.04) remains the research firm's top pick for the aviation sector as it is set to be one of the major beneficiaries of Visit Malaysia Year 2020 with RM1.1 billion allocated by the Malaysian government for the tourism ministry including RM960 million to drive awareness and promotion programmes.