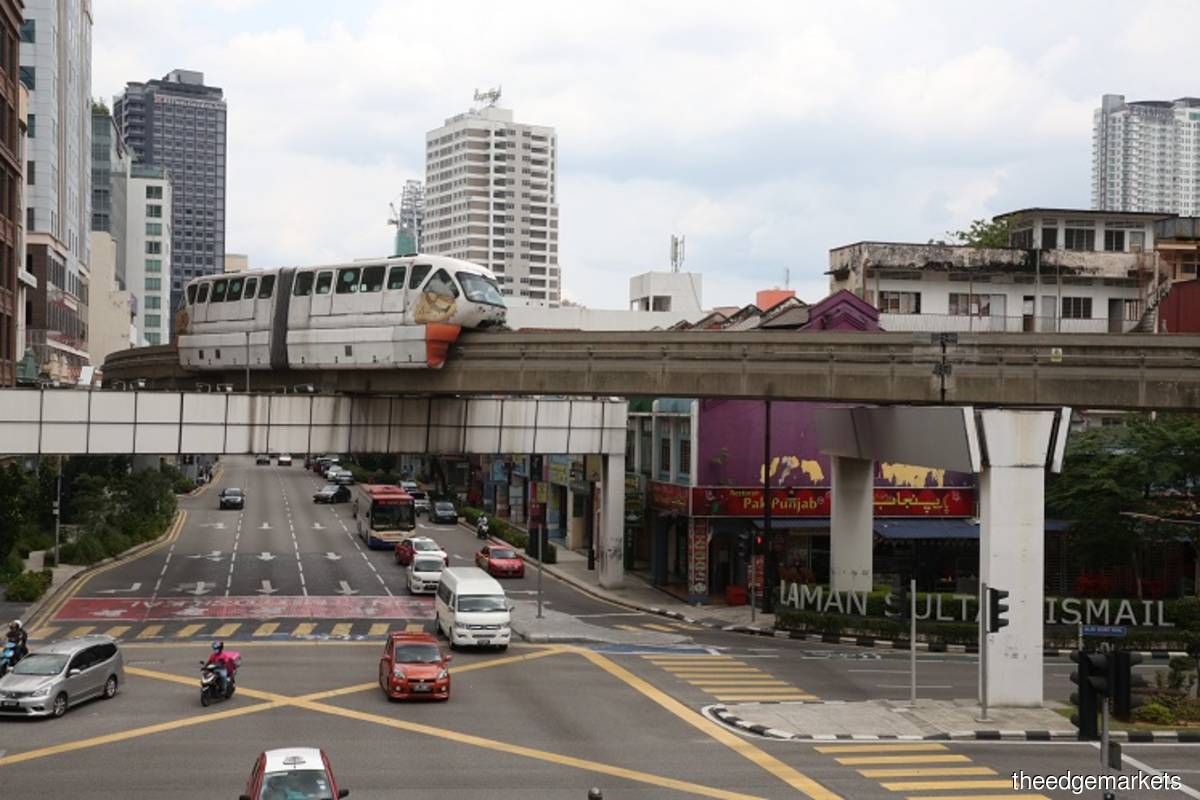 KUALA LUMPUR (Dec 3): MIDF Research expects the Malaysian economy to rebound and grow at 7% next year, from a negative growth of 4.8% this year, mainly driven by a recovery in consumer and business spending, as well as growing external demand.
"We expect a Covid-19 vaccine to be available in the second half of next year, a key factor that would boost confidence in the economic outlook going forward," said MIDF economist Abdul Muizz Morhalim in a briefing today.
The estimate fell in between the growth targets of Bank Negara Malaysia (BNM) and the Ministry of Finance's (MoF) of 6.5% to 7.5% for next year.
"On the supply side, we expect all sectors to grow and record a positive growth next year," said Abdul Muizz.
He opined that the manufacturing sector will benefit from recovered demand from both domestic-oriented and trade-oriented activities. Furthermore, improved consumer spending will provide support to the recovery in the services sector.
He also anticipated construction to rebound strongly, after a sharp fall this year, due to the implementation of infrastructure projects.
On the back of a global recovery, he projected Malaysia's trade activity to pick up in 2021, with exports to grow by 5.3% next year, compared to a negative growth forecast of 3.5% for this year.  
He said the government would also provide positive support to the Malaysian economy given the expansionary budget tabled recently.
"Consumer spending will increase, supported by government initiatives such as Bantuan Prihatin Rakyat and flexibility of fund withdrawals from the Employees Provident Fund (EPF)," he said.
Meanwhile, he expects the unemployment rate in 2021 to decline to 3.8%, from 4.3%, as a result of a recovery in the labour market, underpinned by improved domestic demand and growing trade that would lead to an improvement in employment.
He also expects inflation to increase 2.2% next year, rebounding from a negative growth of -1% this year, due to the expiry of some government support, for instance the electricity discounts by year end.
"Higher commodity prices will also contribute to higher inflation," he said, adding that a recovery in consumer spending and food price inflation would also lead to higher inflation.
As the economy continues to recover and inflation is expected to rise, MIDF projected that BNM would begin normalising the overnight policy rate (OPR) and raise interest rates by 25 basis points by end-2021.
"We think that the recovery of the economy and higher inflation will give BNM reasons to start normalising [the OPR]. Besides, keeping rates for too low will create other risks to the economy," said Abdul Muizz.
He noted that household debt in Malaysia is quite high (87.5% of gross domestic product as of June 2020), so BNM would probably want to address the issue.
On the outlook for the ringgit, MIDF foresaw that the local currency will appreciate towards RM4.04 per US dollar (2019: RM4.10) by end-2021, averaging around RM4.08 per US dollar (2019: RM4.20).
"We expect the ringgit to strengthen, benefiting from higher oil prices as well as expectations of demand for emerging-market currencies, including the ringgit, given the low-interest-rate environment in advanced markets," said Abdul Muizz.
Read also:
Ringgit strength, improving economy to entice foreign investors after 2020 exit — MIDF