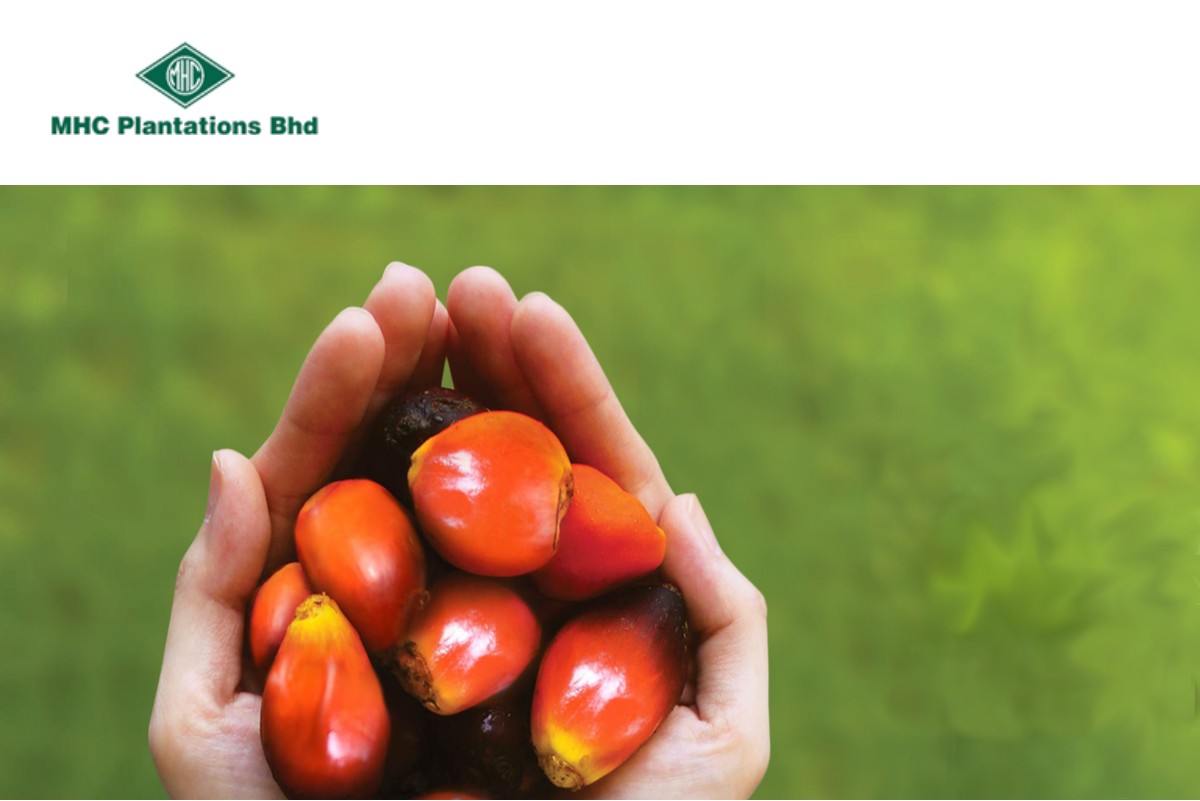 KUALA LUMPUR (Oct 26): MHC Plantations Bhd's net profit jumped 118.9% to RM11.48 million for the third quarter ended Sept 30, 2021, from RM5.24 million a year ago, on the back of improved profitability at both its plantation and oil mill segments.
Earnings per share rose to 5.84 sen from 2.67 sen previously, the Perak-based plantation group's filing with Bursa Malaysia showed.
Quarterly revenue increased 75.72% to a record RM168 million, from RM95.6 million previously.
The plantation segment's profit rose to RM19.07 million, from RM6.25 million in the same quarter last year, mainly due to a significant 73% increase in the average fresh fruit bunches (FFB) selling price.
The oil mill segment's profit improved to RM6.54 million from RM2.98 million a year ago, mainly due to higher selling prices of crude palm oil (CPO) and palm kernel (PK), which rose by 61% and 71% respectively.
The segment's profitability was also helped by the 16% increase in FFB processed volume, and a favourable oil extraction rate (OER) margin.
MHC said its profitability was partly capped by its power plant segment, whose profit shrank to RM1.57 million, from RM3.63 million a year ago, dragged by the drop in power export due to the shutdown maintenance of its biomass power plant since May 2021.
The shutdown maintenance for the plant was completed only in mid-August, the group added.
On a quarter-on-quarter basis, MHC's net profit was up 26.61% from RM9.07 million in the immediate preceding quarter, while revenue expanded 20.85% from RM139.01 million.
For the cumulative nine-month period ended Sept 30, 2021, the group's net profit surged three times to RM27.42 million from RM9.22 million a year earlier.
Nine-month revenue rose 60.77% to RM403.19 million from RM250.79 million in the previous January-to-September period.
On prospects, MHC said it expects CPO prices to remain high for the remainder of the year. In view of prevailing strong palm oil prices, the group expects to deliver better financial performance for the full financial year.
Notwithstanding that, the group stressed that it is facing challenges from the shortage of foreign labour in the palm oil industry resulting from the international travel restriction that was implemented as part of Covid-19 measures.
Hence, labour shortage continues to be a major challenge to FFB production this year, it said.
MHC's share price closed two sen or 1.85% lower at RM1.06, bringing the group a market capitalisation of RM208 million. Over the past one year, the stock had risen 80% from 59 sen.