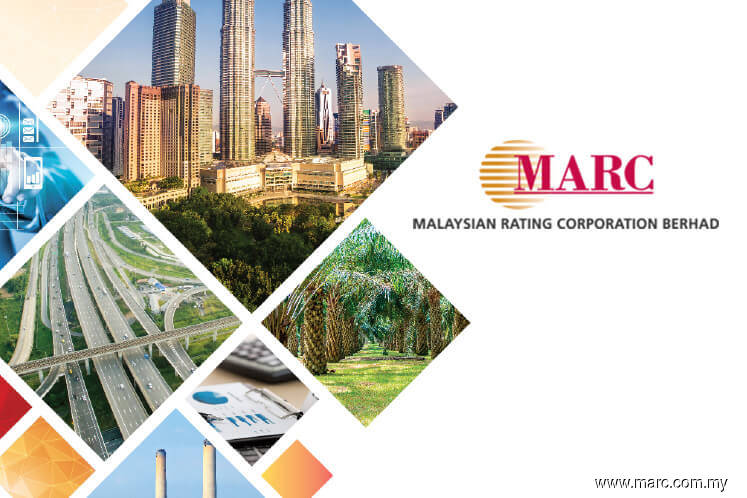 KUALA LUMPUR (Sept 12): Malaysian Government Securities (MGS) yields fell in August as Asian central banks' move to cut interest rates increased pressure on Bank Negara Malaysia (BNM) to follow suit, according to Malaysian Rating Corp Bhd (MARC).
MARC said today in the summary of its August 2019 Monthly Bond Market & Rating Snapshot report the 15-year and 20-year MGS yields tightened significantly by 32 basis points (bps) and 42 bps to 3.48% and 3.55% respectively compared with the previous month. The benchmark yield on the 10-year MGS shed 25 bps to 3.32%.
"At the time of writing, expectations of an OPR cut in September continued to grow. The 3-month KLIBOR (Kuala Lumpur Interbank Offered Rate) had fallen by six bps to 3.40% from 3.46% at end-July. As the spread between the 3-month KLIBOR and OPR has widened, we opine that MGS yields would continue to be pressured downwards, pricing-in expectations of a potential OPR cut in September," said MARC, which issued its report shortly before BNM announced its interest rate decision today.
BNM said in a statement that at its monetary policy committee's (MPC) meeting today, the committee decided to maintain the OPR at 3%.
"At the current level of the OPR, the stance of monetary policy remains accommodative and supportive of economic activity. The MPC will continue to assess the balance of risks to domestic growth and inflation, to ensure that the monetary policy stance remains conducive to sustainable growth amid price stability," BNM said.
According to MARC today, dovish tilts in monetary policies across Asia pushed MGS yields lower over the month in August.
"Central banks in Thailand, India, Indonesia, and the Philippines have cut their key interest rates during the period, increasing the pressure on BNM to follow suit. Policymakers in Asia took their lead from major central banks that have cut their key rates in previous months amid increasing worries of a slowdown in the global economy.
"Exacerbating the situation is the inversion of the 2-year, 10-year US Treasury (UST) yield curve, which sent a strong signal that a recession could be on the horizon. Investors increasingly believe that the US Federal Reserve (Fed) would be forced to cut rates soon to normalise the UST yield curve. MGS yields were also down on BNM's announcement of new measures to further liberalise the foreign exchange administration as well as its positive engagement with FTSE Russell," MARC said.