This article first appeared in The Edge Malaysia Weekly, on November 21, 2022 - November 27, 2022.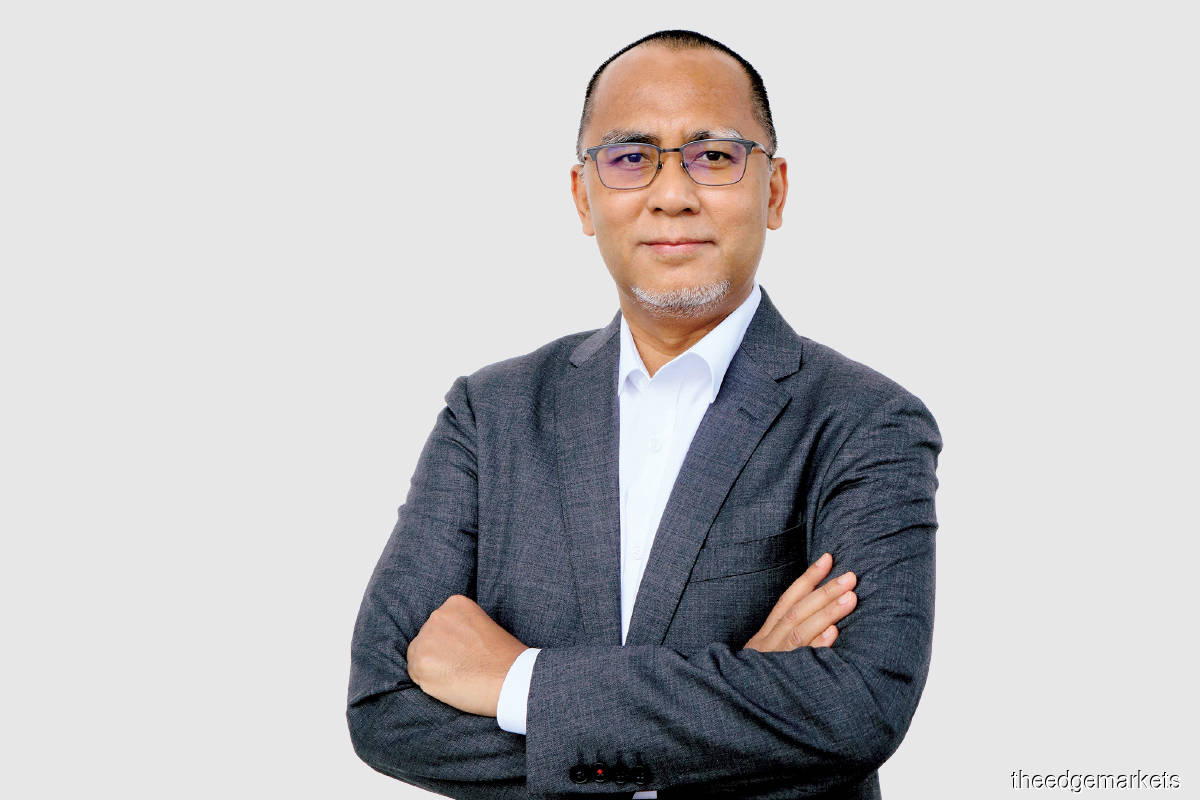 SYARIKAT Takaful Malaysia Keluarga Bhd (STMK) recently turned in a commendable set of third-quarter financial results and the stock is well-liked by analysts, several of whom say the company's business fundamentals are sound and that it is a beneficiary of improving economic activity.
However, the share price of the country's largest public-listed takaful operator continues to be lethargic, mainly because of investor uncertainty over how a new accounting standard for insurance contracts, Malaysian Financial Reporting Standards (MFRS) 17, will impact STMK. All insurers in Malaysia will have to apply MFRS 17 from Jan 1, 2023.
Are the concerns about MFRS 17 overblown? STMK's new group CEO Nor Azman Zainal, who took the helm on Jan 1 this year, thinks so.
"MFRS 17 is just an accounting change," he tells The Edge.
"It will materially change the recognition and measurement of takaful contracts, and the corresponding presentation and disclosures in the company's financial statements. However, it does not change the fundamentals of the business. The financial strength, claims-paying ability, product profitability [and] dividend distribution ability of [STMK] remain the same."
MFRS 17, which is the Malaysian equivalent of International Financial Reporting Standards (IFRS) 17, is aimed at increasing consistency, comparability and transparency in financial reporting across the insurance industry. The implications for an insurer's financials and operations are expected to differ from company to company.
Nor Azman notes that MFRS 17, which supersedes MFRS 4, introduces a fundamental concept known as contractual service margin (CSM), representing the future profits an insurer/takaful operator expects to earn as it provides services under the contracts.
"However, an immediate loss will be recognised if the takaful contracts are, or become, loss-making (onerous). CSM will be classified as takaful contract liabilities on the balance sheet and released in the profit or loss account over the lifetime of the contracts (when the takaful services are delivered)," he explains.
He points out, however, that the profitability of takaful contracts remains the same under MFRS 4 and MFRS 17.
Despite the assurances, the share price of STMK, whose main businesses are the family takaful and general takaful businesses, has been listless. The stock has shed 11.6% from its one-year peak of RM3.80 on Jan 13 to close at RM3.36 on Nov 16, thus giving the company a market capitalisation of RM2.81 billion. It has been trading below RM3.50 since June 13, hitting a low of RM3.15 on July 5 and 8.
In a report on the insurance and takaful sector in May, RAM Rating Services Bhd noted that MFRS 17 will have a greater effect on insurers with a focus on the life and family segments.
"The adoption of [MFRS 17], which requires insurers to recognise profits only as they deliver insurance services/coverage (versus when premiums are received upfront), will have a greater effect on life and family players in view of their longer-term contracts," it said.
STMK's single-largest shareholder is Lembaga Tabung Haji with a 28.2% stake, followed by the Employees Provident Fund with 12.51%.
Bloomberg data shows that seven of eight analysts that track the stock have a positive investment call on it — only one has a "hold" — with the average 12-month target price at RM4.08.
Kenanga Research, which has an "outperform" call and target price of RM3.90, counts STMK as one of its top Shariah-compliant stock picks for this quarter.
"Our ascribed price-to-book value of 2.5 times is reflective of a 30% discount from our hypothetical post-MFRS 17 valuations of an industry leader that offers better dividend yield prospects and share price resilience as compared to STMK. Our hypothetical book value per share is premised on an applied cut to our forecast FY2023 retained earnings and EPS (earnings per share) to 45% and 20% respectively," its analyst Clement Chua says in a Nov 3 report following STMK's third-quarter results.
"In spite of the increased stress in our adjustments, capital upside opportunity is still present, indicating that any sell-down from MFRS 17 implementation concerns could be overdone. Further, long-term investors may take note that MFRS 17's impact on the group's financial statements should normalise within five to six years," he says, adding that STMK is liked for its strong market position and solid return on equity compared with other financial institutions.
The group reported a 20.2% rise in net profit for the third quarter ended Sept 30, 2022 (3QFY2022) to RM87.27 million, mainly because of higher net wakalah fee income.
This was on the back of a 35.1% increase in revenue to RM924.42 million from higher sales in the family takaful and general takaful (mainly fire and motor) businesses.
The gross earned contributions from the family takaful business stood at RM594.6 million, up by a solid 43% year on year, while that from the general takaful business was at RM257.5 million, up 18% y-o-y.
However, for the cumulative nine months, net profit slipped 4.55% y-o-y to RM243.66 million despite an almost 20% rise in revenue to RM2.75 billion. This was mainly because of the recognition of the Cukai Makmur (prosperity tax) on corporates this year. The results were nevertheless within analysts' expectations.
"We still like STMK for its sound fundamentals and undemanding valuation. The strong 3QFY2022 results could put STMK in a better position to adopt the new MFRS 17 regulations than previously anticipated," RHB Research says in a Nov 2 report.
It explains: "We … understand the strong bottom-line performance in 3Q implies a better-than-initially-anticipated CSM or CSM balance estimate under MFRS 17. This, in turn, presents a downside risk to STMK management's 15% to 20% full-year (downward) earnings adjustment guidance following adoption on Jan 1, 2023."
CGS-CIMB Research is forecasting a net profit of RM85.1 million for STMK in 4QFY2022, which would represent a quarter-on-quarter decrease of 2.5%, due to a "seasonable slowdown".
On a y-o-y basis, however, this would represent a plunge of 45.5% as the effective tax rate will remain high, and given the fact that there was a net writeback of RM16.8 million in tax expense in the year-ago quarter, it notes.
On the group's growth expectations, Nor Azman says STMK is looking forward to "a robust performance" on the back of a low takaful penetration rate and continued drive for Shariah-compliant products.
"We will continue to leverage our leading market position in single contribution credit-related products and focus on retail market expansion to diversify our business portfolio and ensure future sustainable business to complement our existing core businesses," he says.
Asked how the rising interest rate environment would affect the group, he says: "On the investment front, rising interest rates will provide a good opportunity to enhance our stable and recurring income as we increase our exposure in fixed-income instruments, particularly sukuk, in line with our asset-liability matching requirement from new money and [the] rebalancing of our strategic asset allocation."
RHB Research believes that STMK will continue to leverage its bancatakaful partners to push sales of high-margin mortgage insurance and personal financing insurance products under the family takaful umbrella.
"Growth in mortgage insurance will also benefit fire insurance sales, in our view, which will positively affect the general segment. For FY2023, management retained its guidance for high single-digit gross earned contributions growth," it says.