This article first appeared in The Edge Financial Daily, on August 13, 2018.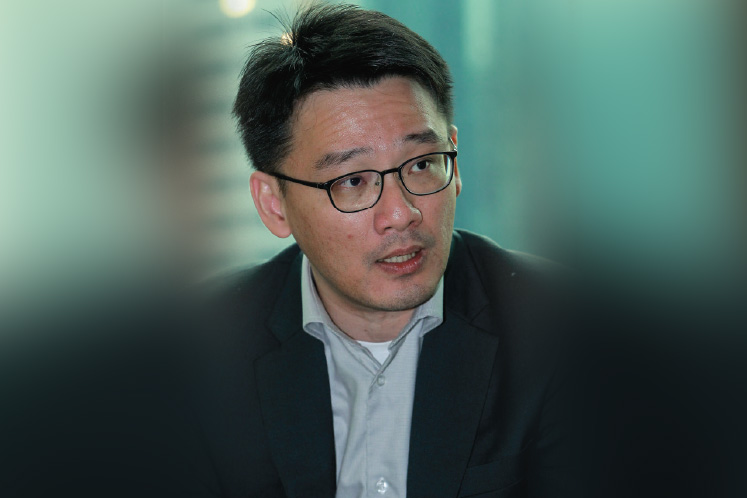 KUALA LUMPUR: Between January and June this year, grain and poultry player Malayan Flour Mills Bhd (MFM) faced a "perfect storm" — in the words of chief financial officer (CFO) Cheang Kiat Cheong — that was the culmination of a rare combination of adverse factors that affected the company simultaneously.
There was a poultry virus infection in its farms, while the company was dealing with having purchased poor-quality corn for its poultry feed. At the same time, the company was still grappling with the consequences of a labour shortage that ended just six months earlier in mid-2017.
While MFM's management reacted swiftly in each situation by putting in place various damage controls, Cheang said the impact of having weathered such adversity will be seen in its financial performance for the first half of the financial year ending Dec 31, 2018 (1HFY18).
"[But] we will definitely not lose money in FY18, and FY19 will be a much better year," he told The Edge Financial Daily in an interview recently.
MFM's fiscal results for the first quarter of FY18 (1QFY18) already reflected a tough start for this financial year: The group posted a net profit of RM1.6 million, down a hefty 94% from RM24.91 million a year ago, while revenue retreated 7% to RM563.82 million from RM604.18 million.
Cheang said towards the end of last year, MFM unknowingly bought a batch of breeders that carried the poultry virus IBH, which stands for inclusion body hepatitis, causing their offspring to be similarly infected. This doubled the group's broiler mortality rate to 7% from the usual 3%.
"And we were struggling with a labour shortage, which started in the second half of 2016 and lasted almost a year. When we finally got a batch of new workers in the middle of last year, they were not experienced enough to spot the anomalies in the chickens," he said.
Additionally, Cheang said the group incurred higher cost due to the procurement of poorer-quality corn that was meant to produce feed for chickens.
To remedy the situation, Cheang said MFM set up a training centre to ensure that new workers are well versed in the management of a poultry farm, and put in place quality-control mechanisms in the procurement of raw materials like corn to ensure that broilers' feed is of high quality.
In addition, MFM has bought a new batch of breeders, which will be delivered by end-3QFY18.
By 1QFY19, he said, MFM will have completed the upgrading of its Perak poultry processing plant, which will increase the group's broiler processing capacity to 120,000 chickens per day, from the current 90,000 chickens per day.
Although the upgraded plant is capable of slaughtering up to 240,000 chickens per day — or 87.6 million a year, which is more than sufficient to process all broilers MFM produce currently — Cheang said MFM will ramp up the production progressively to ensure that there are no safety issues.
"The group currently produces 66 million broiler chickens per year. But not all 66 million broiler chickens go to our processing plant — a big part of them go to the live bird market," he said.
Cheang also said with the second phase of upgrading of its poultry processing plant completing in early 2020, MFM will be capable of producing ready-to-cook products, which is expected to fetch a bigger profit margin for the group.
"Our average gross profit margin for poultry is about 16% to 17%, compared with our flour business' single-digit margin. Our flour segment is a rather steady business, [so] we do not expect to see any big growth," he said.
In Malaysia, Cheang said, MFM is producing slightly over 1,000 tonnes of flour per day, while the maximum capacity is about 2,000 tonnes per day.
Contrary to the situation in Malaysia, Cheang said, MFM's flour business overseas is growing well.
In Indonesia, he said, the group's milling plant, which is capable of producing 2,500 tonnes of flour per day, is reaching its maximum capacity. In Vietnam, MFM's milling plants in Hanoi and Ho Chi Minh City — with a combined capacity of 2,700 tonnes per day — have reached a 80% utilisation rate, said Cheang.
"In Vietnam, we are the market leader. In Indonesia, the market has been deregulated; it used to be just the Salim Group, but now they have 22 players. If we see another business environment like Vietnam, we do not mind expanding our flour operation. But if it is like Malaysia's, then no," he said.
Last Friday, MFM's share price closed one sen or 0.8% lower at RM1.23, giving it a market capitalisation of RM682.35 million. Year to date, the counter has retreated 36% from RM1.91 on Dec 29 last year.