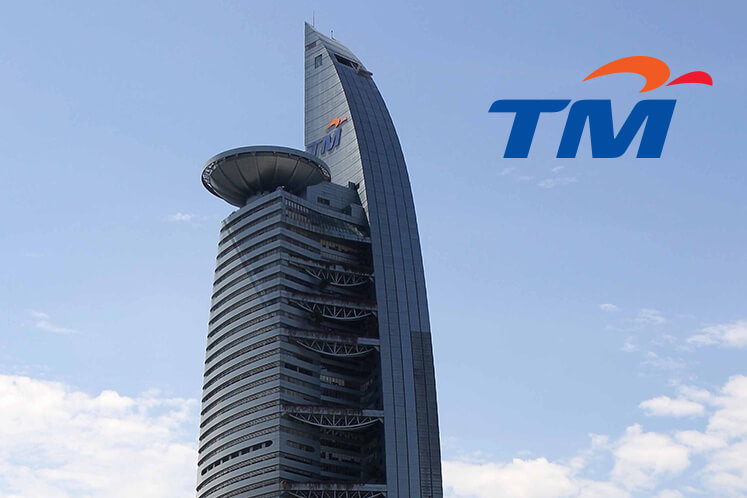 KUALA LUMPUR (March 21): Telekom Malaysia Bhd (TM) said  Malaysian Football League LLP (MFL) has filed a legal suit against the group, seeking  reliefs of over RM400 million and a declaration that TM had breached  a sponsorship contract between both parties.
TM has instructed its solicitors to take necessary steps to defend the claim, the group said in a filing with Bursa Malaysia.
MFL is seeking an order requiring TM to pay RM51.7 million for sponsorship and broadcast consideration this year, and another RM376.6 million for the years 2020 to 2025.
It also wants TM to pay RM186,844 as the amount due for Season 2018.
According to TM, MFL claims that the term sheet dated Jan 29, 2018 had not expired on Oct 31, 2018, and as such, TM had breached the term sheet.
MFL is also seeking a declaration from TM that MFL had lawfully terminated the term sheet by way of its March 2019 notice of termination, besides an order compelling TM to remove all references of it as a sponsor or official telecommunication and broadcast partner, and for TM to be liable for costs of doing so.
Alternatively, MFL claims that TM is liable to pay MFL the difference between the total amount of sponsorship and broadcast considerations MFL is entitled to receive from TM under the Term Sheet, and any other amount MFL secures in place of the Broadcast Considerations for the years 2020 to 2025.
MFL announced last Friday that it is ending the sponsorship contract with TM worth RM480 million after reaching a unanimous decision at a board meeting in Johor Bahru.
TM in response, confirmed that it is no longer MFL's sponsor from 2019 onwards, but denied MFL's claim that it had failed to meet its obligations in the contract between the two parties.
TM's Unifi brand was signed in February last year as the title sponsor for the Super League and Malaysia Cup for an eight-year partnership deal worth RM480mil until 2025.
The telecommunications company, whose share price slipped three sen or 0.92% to RM3.22 today, said today that MFL's claim is not expected to have any operational impact to the group.
"The financial impact, if any, cannot be ascertained at this juncture as it will depend on the outcome of the legal proceedings of the claim," it added.