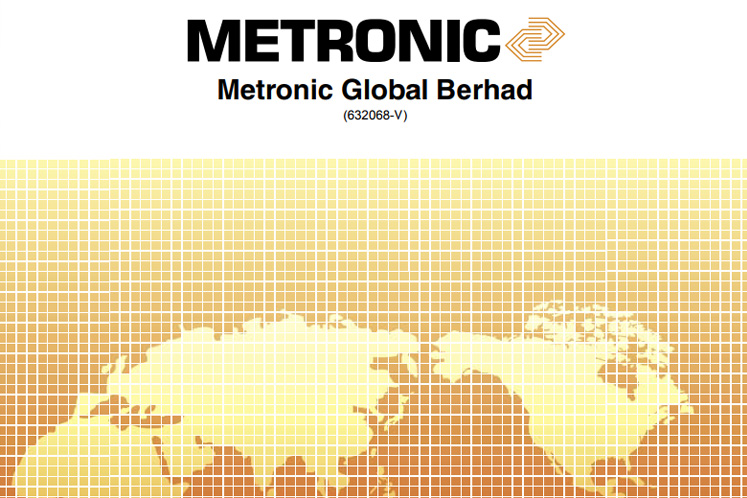 KUALA LUMPUR (Dec 15): Metronic Global Bhd, which is fresh from the completion of a special audit that found several corporate governance issues, announced that it is venturing into development of a 50-acre halal industrial park in Sichuan province, China, dubbed as Metronic Global Halal Industrial Hub.
This development project will enable Metronic to secure some engineering works so that it refocus on its core business.
"We want to focus on our core business — engineering. We realised we have too many diversification the last time," said Metronic's executive director Ric Koh, who joined the company in March after the change of controlling shareholder.
Koh acknowledged that Metronic's order book numbers has been declining. Hence, the management has been ramping up efforts to increase its order book.
In an announcement to Bursa Malaysia this afternoon, Metronic said it is collaborating with MB Longji Holdings Sdn Bhd (MBLH) for the development project.
Under the agreement, both companies will collaborate in bringing in investors to invest in and purchase land within the industrial park.
The hub is situated within a development area measuring approximately 1,800 acres in Suining of Sichuan Province, whereby MBLH is the master developer as appointed by the provincial government there.
Under the agreement, MBLH will be in charge of arranging local financing from Chinese banks for investors at a discounted rate, providing a liaison office with staff for Metronics to operate and conduct business, besides liaising with local government authorities for all regulatory approvals required to carry out development within the Halal hub.
Metronics will be appointed as the project management consultancy company and responsible as the integrated building management system, mechanical and electrical system consultant, supplier, and contractor for all development within the hub.
In a press statement, Metronic said the contract for integrated building management system plus mechanical and electrical system are estimated at RM50 million for the entire initial development phase of 50 acres.
"Based on this, the projected profit before tax (PBT) approximates RM12.5 million during the expected duration of 12 to 18 months," it said in the statement.
Koh added the project is targeted to commence by the first quarter of 2018.
Concurrently, Metronics has also formed a Mechanical & Engineering Consortium together with its long-time partners, Perunding Eagles Engineers Sdn Bhd and Schneider Electric Industries (M) Sdn Bhd, to oversee and undertake all construction and development within the Halal hub.
As at 4pm today, Metronic shares were traded at five sen apiece, with some 472,300 shares changing hands, giving it a market capitalisation of RM47.47 million. Year to date, the stock has been down by 41% against its closing price of 8.5 sen on Dec 30, 2016.