This article first appeared in The Edge Financial Daily, on February 26, 2019.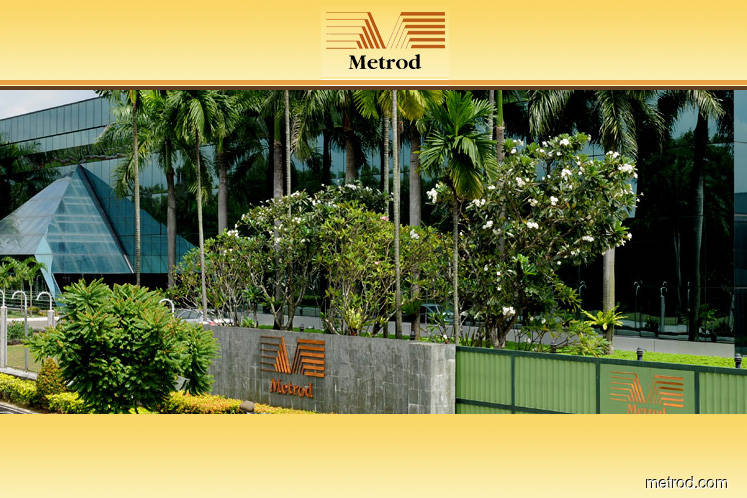 KLANG: Copper rod producer Metrod Holdings Bhd, which reported a revenue of RM2.58 billion in 2017, is aiming to double its sales numbers over the next three years by tapping into the growing demand for copper globally.
This comes after the group boosted its manufacturing capacity with the launch of a 6,300m plant extension adjacent to its existing manufacturing facility at the Bukit Raja Prime Industrial Park here.
The launch of the new plant — in which Metrod is investing more than RM1.1 billion in capital expenditure and working capital for the setting up and day-to-day running — was officiated by Prime Minister Tun Dr Mahathir Mohamad yesterday.
Metrod expects the growing demand for copper rods to take up about two-thirds of its increased capacity output by this year, said its president and chief executive officer Rajan Mittal at the launch.He said that with the new plant, the group will have the single largest copper rod capacity exceeding 300,000 tonnes in Southeast Asia and it enables Malaysia to consolidate its position as an industry leader in the region. Besides rods, Metrod also manufactures copper wires, copper strips and copper profiles, which are used in cables, automotives, magnet wire, welding wire, transformers and lightning protection.
"With increased manufacturing capacity, Metrod is in a good position to expand our market portfolio and capitalise on the growing demand for copper globally. By rolling out the latest technology in our new plant, we can meet increasing quality needs of our customers, keep operational costs low and achieve economies of scale to remain competitive," said Mittal.
"This in turn supports our longer-term aim of serving our customers better, becoming partner of choice in their growth and achieving the largest supplier status in the region," he added.
With the new plant, Mittal said Metrod is expanding its workforce in Malaysia by about 100 jobs, an increase of about 35%. He said the project will contribute to substantial foreign exchange (forex) earnings from exports of over RM25 billion over 10 years and is expected to conserve forex of over RM5 billion through import substitution.
Mittal pointed out that the group is highly exposed to currency exchange risks considering that it has business presence abroad. "Under different accounting environments, you have to do a lot of translation for the foreign exchanges. We have business presence in India and elsewhere and ringgit has been strengthening, that makes some impact. If you see from the cash flow point of view, you will see those numbers are healthy," he said.
The group reported a net loss of RM8.08 million for the third quarter ended Sept 30, 2018, compared to a net profit of RM2.76 million a year ago, despite revenue rising 9.34% to RM763.05 million from RM697.8 million.
The poor quarterly performance dragged the group's performance for the cumulative nine months, leading to a net loss of RM1.35 million compared to net profit of RM11.49 million in the previous corresponding period, while revenue rose 15.39% to RM2.15 billion from RM1.87 billion.