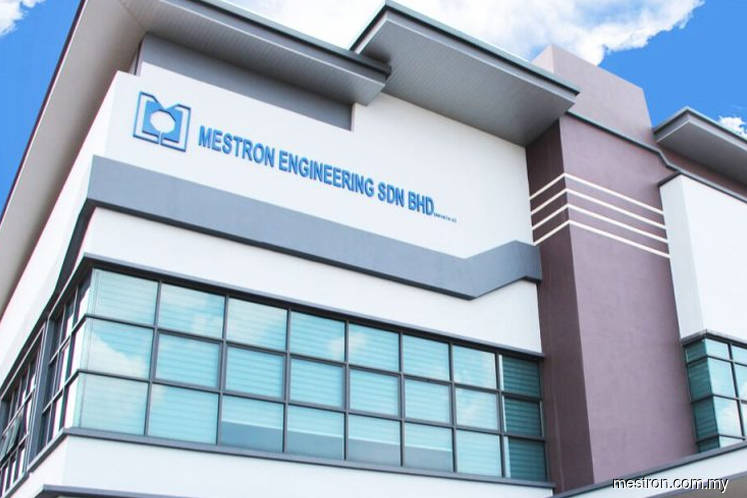 PETALING JAYA (May 23): Mestron Holdings Bhd, which is slated to list on the ACE Market on June 18, expects the expansion of its manufacturing facility to more than double its production capacity of steel poles.
Speaking to reporters at the prospectus launch here today, its executive director Gary Loon Chin Seng said the enlarged manufacturing facility will increase its production floor space from the current 55,000 sq ft to 96,300 sq ft, thus raising Mestron's production capacity of steel poles by approximately 5,700 MT per annum to approximately 11,400 MT per annum.
The facility, which is expected to be completed in the next two years, will also enhance Mestron's manufacturing capability for specialty poles, particularly high mast poles and telecommunication monopoles, said Loon, adding that the specialty poles will enable the company to fetch a higher profit margin.
"This is in line with our business strategies to expand the company's revenue stream from its specialty pole business segment, particularly high mast and telecommunication monopoles, as the gross profit margin for specialty poles is relatively higher than the gross profit margin for standard street light poles," said Loon.
A potential growth area highlighted by Loon relates to the government's recent move to roll out the use of light-emitting diodes (LED) in street lamps on a staggered basis to encourage energy saving.
He explained that as 70% to 80% of the country's street lights still use conventional lighting, Mestron sees huge opportunities from changing the street light lanterns and poles.
As such, the company is looking to maintain its gross profit margin and profit after tax margin at around 30% and 15% respectively amid the expansion of its manufacturing facility.
Noting that the prices of its main raw material — steel — has been stabilising and has been on a marginal downward trend, Loon said with its current profit margin, the company will be able to absorb any steep price increases of the raw material.
As at the end of April, Mestron's orderbook stood at RM32 million, which will keep the company busy for the next 12 months, said Loon.
Moving forward, Loon is optimistic on the company's outlook on the back of growth opportunity in the local market, despite internal and external headwinds.
"We have been working hard for this exercise for the past 18 months. We can't deny the fact that from the macroeconomic point of view that the timing is not the perfect timing. But after serious consideration and with the advice from the investment bankers, we decided to proceed with the listing," said Loon.