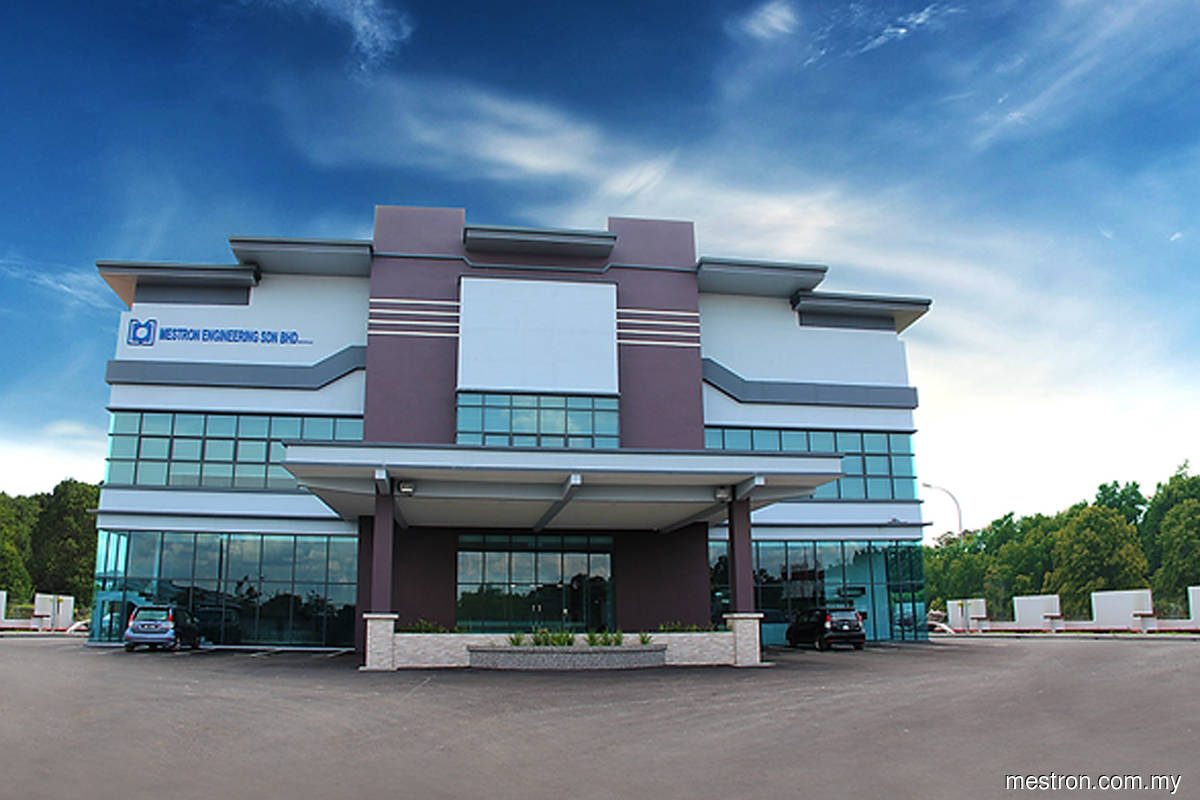 KUALA LUMPUR (Nov 23): Mestron Holdings Bhd's net profit jumped three times to RM3.35 million for the third quarter ended Sept 30, 2022 (3QFY2022), from RM1.01 million recorded for the same quarter a year ago, thanks to higher sales of telecommunications (telco) tower and outdoor lighting products.
The steel pole maker's revenue surged 160.5% to RM37.155 million from RM14.26 million, driven by an increase in demand for standard poles, lanterns and specialty poles, mainly under the telco segment.
Mestron's revenue was mainly derived from the manufacturing segment, which accounted for 87% of the group's 3QFY2022 revenue, the group noted in a statement.
The strong 3QFY2022 earnings helped the group to record a 154% year-on-year jump in net profit for the nine months ended Sept 30, 2022 to RM6.74 million, from RM2.65 million a year earlier. Revenue grew 123% to RM82.1 million from RM36.86 million.
Mestron managing director Por Teong Eng said the earnings growth was in line with the group's expectations, as the roll-out of the 5G network nationwide helped to sustain demand for its speciality poles for the telco segment.
"We have established ourselves as one of the key players in the development of telco infrastructure in Malaysia, and this result puts us in a strong position to record another strong financial year.
"We have seen a faster pickup in orders for telco towers projects amid the faster roll-out of telco infrastructure projects this year. The reopening of the economy has helped to escalate the roll-out of the projects. Given our track record in the industry, we are confident that we will continue to secure new contracts from different telco infrastructure projects," Por said.
The optimistic outlook notwithstanding, Por added that Mestron would remain cautious about navigating some of the near-term challenges, including global supply chain disruptions, rising global commodity and raw material prices, and high shipping costs.
"With the global economic uncertainty in place, we will exercise extra vigilance to navigate these challenges and strive to deliver a satisfactory performance this year. At the same time, we will also explore other opportunities to diversify our business and expand our sources of revenue to future-proof our business model," he added.
At the time of writing on Wednesday (Nov 23), Mestron shares were up two sen or 4.44% at 47 sen each, giving the ACE-Market listed company a market value of RM437.31 million.