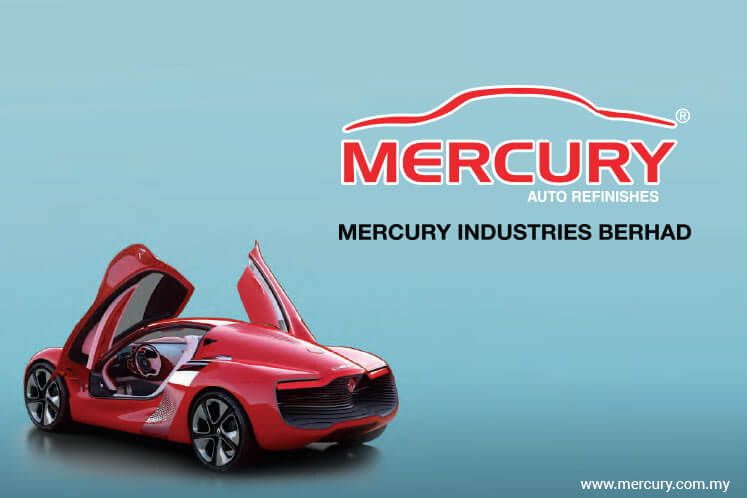 KUALA LUMPUR (June 9): Mercury Industries Bhd is paying RM7 million cash to acquire a construction materials firm as it seeks a new source of income.
It is buying a 100% stake in Andaman Marketing Sdn Bhd (AMSB) — whose principal activity also includes that of a sourcing agency — from its joint shareholders, Datuk Teoh Seng Kian and Teoh Seng Aun.
In a filing today, Mercury Industries said AMSB has a net asset of RM3.9 million as at March 31, and that the firm has given a profit guarantee of RM1 million per year for the next three financial years from Dec 31, 2018 (FY18) to FY20.
AMSB recorded an unaudited profit after tax of RM1.42 million for the nine-month financial period to March 31, 2017, it added.
The acquisition, to be completed in a month, will use internally-generated funds, said Mercury Industries.
The group said it made the purchase to expand its revenue stream. It sold its manufacturing and trading of automotive paints division last November, leaving only one subsidiary — its construction company Paramount Bounty Sdn Bhd (PBSB) — as a source of revenue.
Mercury Industries' net profit for its first quarter ended March 31, 2017 declined 28.48% to RM882,000 from RM1.23 million in the same quarter last year, on lower revenue, higher mobilisation expenses and lower profit margin construction works in PBSB. Revenue slid 5.5% to RM13.55 million, from RM14.34 million.
"AMSB, being a company trading in construction materials is expected to complement the Mercury group's construction business," said Mercury Industries. "The board believes that the proposed acquisition will allow Mercury to obtain a new source of income and reduce the group's dependence on PBSB."
Mercury Industries' share price closed unchanged at RM1.34 today, giving it a market capitalisation of RM53.84 million.