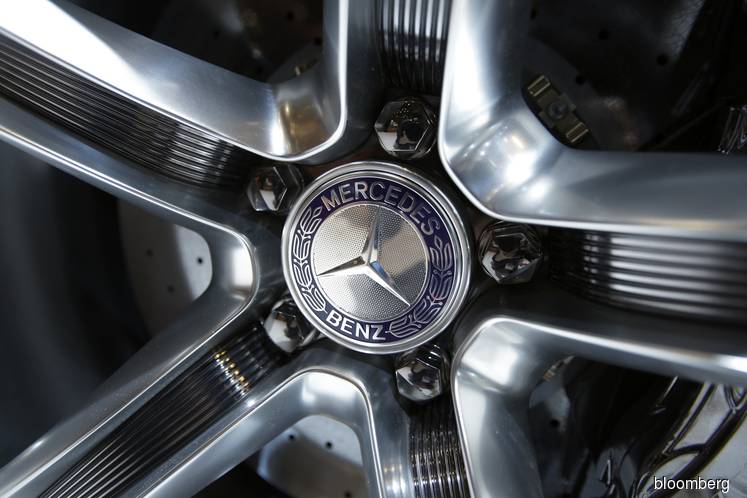 PEKAN (Aug 22): German premium automaker Mercedes-Benz Malaysia (MBM) will be making its first vehicle shipment out of its manufacturing plant here in Kuantan to the Philippines, strengthening its brand image in the Southeast Asian region.
The export model was revealed to be the Mercedes-Benz C180 LHD (left hand drive) and will be sent over to the Philippines tomorrow (Aug 23). The C-Class is MBM's best-selling limousine currently.
This also marks the first time MBM is building a LHD vehicle for export. Malaysia is a right hand drive country.
Coinciding with the announcement is the celebration of MBM's roll-out of its 100,000th vehicle from the Pekan plant, 15 years since the facility was established in 2004. To date, five models — C-Class, E-Class, S-Class, GLC and GLC Coupe — out of MBM's full range are assembled locally.
"Today marks the roll-out of our 100,000th locally assembled vehicle, testifying a growing trust and demand of Malaysians in Mercedes-Benz products," MBM president and chief executive officer Dr Claus Weidner said today.
"As the leading premium brand, Mercedes-Benz is committed to continuously redefine the mobility landscape of Malaysia. We achieve the highest engineering standards in producing locally assembled vehicles, without compromising on the safety, technology, design or quality," he added.
Additionally, MBM showcased the most recent upgrades made to its plant, now equipped with more advanced technology and automated production facilities. It is understood that the new wing will be up and running two weeks from now.
While MBM declined to disclose the exact amount poured into setting up the new wing, the media were informed that about RM300 million has been invested into the entire facility since 2004.
MBM, formed on Jan 1, 2003, is a joint venture between Daimler AG and Cycle & Carriage Bintang Bhd (CCB).
Shares in CCB were untraded today. The group settled at RM1.35 yesterday (Aug 21) for a market capitalisation of RM136 million.