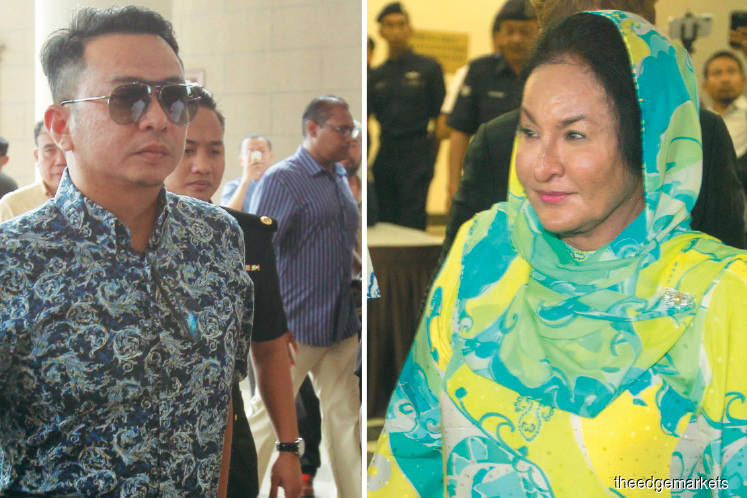 KUALA LUMPUR (April 24): The mention for Datin Seri Rosmah Mansor's solar hybrid system project graft case and her anti-money laundering case as well as Datuk Rizal Mansor's corruption case, which was scheduled for today, has been postponed to May 3, pending the decision on whether the cases of the two accused can be heard in a joint trial.
High Court judge Zaini Mazlan today set the mention to a day after the proposed joint trial is slated to be heard, as the court cannot proceed until a decision on the matter has been made by another court.
This comes after High Court judge Collin Lawrence Sequerah's decision yesterday that the hearing of the proposed joint trial will be done on May 2.
There was a slight issue at the start of Rosmah's mention today, when Justice Zaini had asked for Rizal, who was sitting in the public gallery, to join Rosmah in the dock.
Shortly after Rizal entered the dock, Rosmah's lawyer Manjeet Singh Dillon protested the move, as there is no decision on the joint trial yet, and therefore the two accused cannot be put in the same dock.
Justice Zaini agreed. "You are right. In the interest of time and efficiency, one might forget what is right and what is wrong," he said.
Shortly after the proceeding was adjourned, Rosmah left the court. She was not seen in Datuk Seri Najib Razak's trial, which was held in the court right beside where her case was mentioned.
On Nov 15 last year, Rosmah pleaded not guilty in the Sessions Court here to two counts of receiving bribes, totalling RM1.5 million, in the implementation of the project to supply and install solar energy at 369 rural schools in Sarawak two years ago.
She was charged under Section 16(a)(A) of the Malaysian Anti-Corruption Commission Act, and faced imprisonment for up to 20 years and fine of not less than five times the amount of the gratification of RM10,000, whichever is higher, upon conviction.
On April 10, she was slapped with another charge at the Sessions Court for receiving a bribe involving RM5 million in connection to the same solar hybrid project.
Meanwhile, Rizal, who is Rosmah's former aide, pleaded not guilty to four counts of soliciting and accepting RM5. 5 million in bribes for himself and Rosmah, related to the solar project.