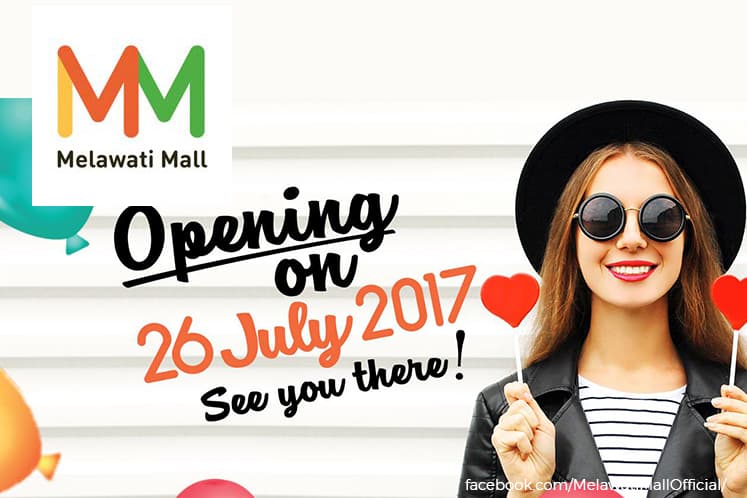 PETALING JAYA (July 27): Melawati Mall in Taman Melawati, Kuala Lumpur opened its doors yesterday to serve an estimated 740,000 residents in the surrounding neighbourhoods which include Taman Melawati, Taman Melati, Wangsa Maju, Bukit Antarabangsa, Ukay Heights, and Kemensah Heights.
The eight-storey mall with 250 shops across a net lettable area of 620,000 sq ft is jointly developed by Sime Darby Property and CapitaLand Mall Asia.
Positioned as a lifestyle hub for the greater Melawati area, Melawati Mall is a certified Green Building Index (GBI) building with a rainwater harvesting system, energy-efficient lighting, air cooling systems and other environment-friendly features.
Melawati Mall centre manager Kow Shih Li said in a statement today that the mall has been well received by retailers.
"We are greatly encouraged by the support, especially during these challenging times. Melawati and the surrounding areas have been underserved for a long time and our tenants are tapping into this pent-up demand for a modern, quality retail offering," he said.
Occupancy is set to exceed 80% by the end of the year, he added.
Currently, the  tenants of  the mall include Golden Screen Cinemas, Village Grocer, Padini, Brands Outlet, Coco, Next, FoodEmpire, Toys "R" Us, MPH, KidsZone, Kaison, Sports Direct and Mr DIY, to be followed by Fitness First, Yubiso, SenQ, Daiso, Homes Harmony, Tony Roma's and many more.
Cognisant of its targeted Malay patrons, Melawati Mall has designated a zone on Level 2 for brands such as Ashura, Aura Raja Sehari, Rina Salleh, Siti Khadijah and Tucz to form a collective of retailers specialising in Muslimah and Malay ready-to-wear fashion, a segment which has boomed in recent years.
In conjunction with the opening, Melawati Mall has been engaging with the public online since June 2017 with more than 8,000 registrations received for its opening campaign, www.melawatimallopening.com. Members of the public can still register before the campaign expires on Sept 15.
Melawati Mall is accessible via Middle Ring Road 2 or 15-minute bus ride from the Taman Melati, Wangsa Maju and Sri Rampai Light Rail Transit stations.