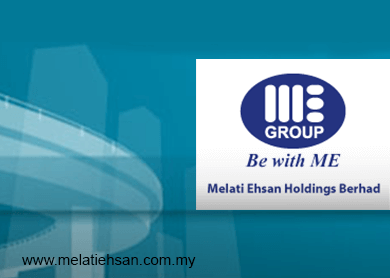 KUALA LUMPUR: Turnkey contractor and property developer Melati Ehsan Holdings Bhd's (MEHB) joint venture, B H O Melati Sdn Bhd (BHOME), entered into a 30-year concession agreement with the Education Ministry and Universiti Malaysia Sabah (UMS) yesterday, to undertake the development of the university's teaching hospital in Kota Kinabalu, Sabah, for RM652.9 million.
In a filing with Bursa Malaysia, MEHB said its 49%-owned BHOME would undertake the planning, construction, equipping, testing and commissioning of the facilities and infrastructure of UMS Teaching Hospital, and carry out the asset management services.
"The concession agreement is conditional upon BHOME having obtained a written notice from the government, confirming that it has fulfilled the conditions precedent within nine months from the execution date of the agreement, or the extended period granted pursuant to the concession agreement by its submission to the satisfaction of the government and UMS (of a list of documents)," MEHB stated.
The documents include the letter of offer issued by lenders showing financial support, and evidence that BHOME has an issued and paid-up capital of not less than RM5 million.
BHOME will provide asset management services upon the issuance of certificate of acceptance for the facilities and infrastructure by UMS, MEHB (valuation: 1.4; fundamental: 1.8) it stated. It added that BHOME would also be entitled to availability charges and asset management services charges, according to the terms and conditions.
MEHB pointed out that the construction of the facilities and infrastructure for the project is expected to be completed within 36 months from the construction commencement date. "The total construction cost is RM652.98 million. The concession will not have any effect on the share capital and substantial shareholders' shareholding in the company.
"It is [also] not expected to have any material effect on the net assets per share and earnings per share of the group, for the next three financial years. "However, the concession is expected to contribute positively to the future earnings of the group," it said.
This article first appeared in The Edge Financial Daily, on June 4, 2015.