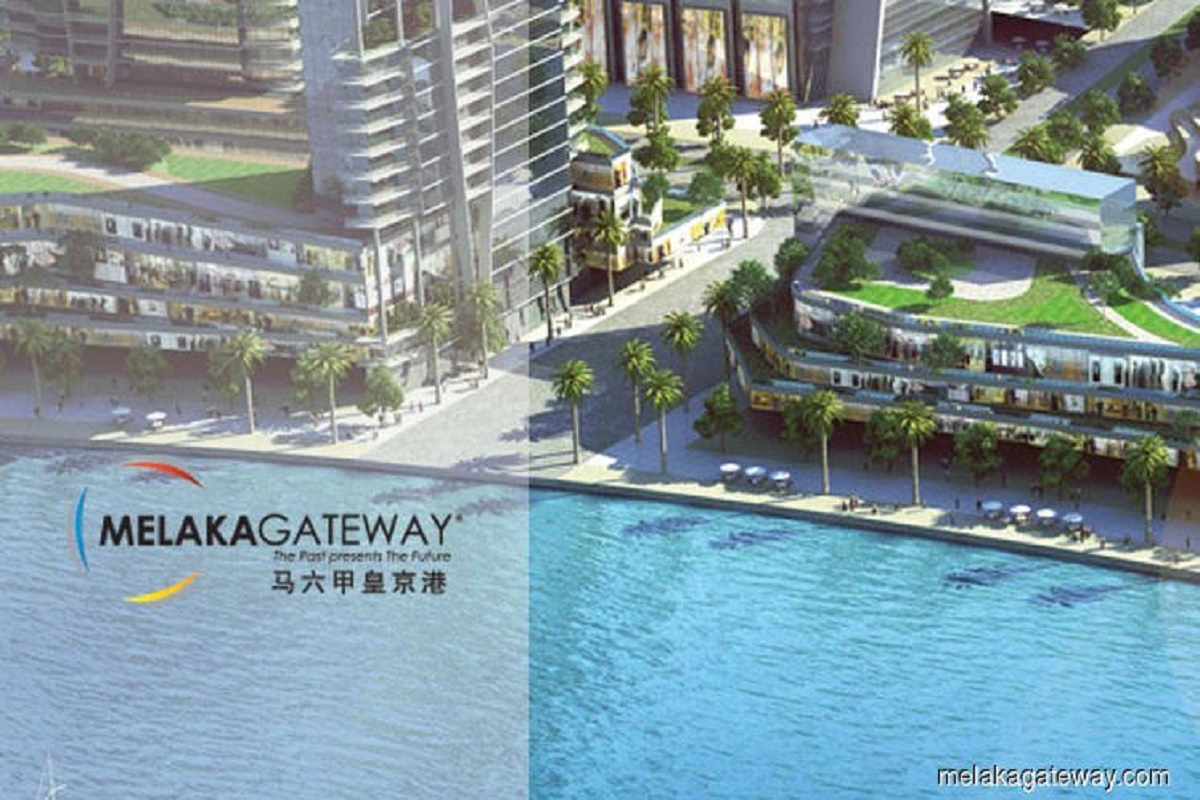 KUALA LUMPUR (Nov 21): The developer of the RM43 billion Melaka Gateway project is crying foul over the sudden termination of the project by the Melaka state government, saying it was unlawful and unfair, and that no reason was given for the termination.
"We want to find out why," KAJ Development Sdn Bhd CEO and founder Michelle Ong told a press conference today, Free Malaysia Today (FMT) reported.
The company has spent RM700 million on the project now, with 40% of the work done, and had managed to attract foreign direct investment worth billions of ringgit for the project, to be carried out over the next 10 years.
"We cannot allow these investments to fail. We have already spent so much money," she said, adding the company still wants to settle the matter amicably with the state government.
"The first priority is to resolve it between both parties. If there's no choice, then we have to move forward. If there are any legal implications, we are ready for that," she added.
Bernama reported earlier this week that the state government had terminated the sea reclamation agreement with the developer. Quoting the Chief Minister's Office (CMO), the news agency wrote that the agreement, dated Oct 4, 2017, had expired on Oct 3 and that a termination notice had been sent to the company on Nov 16, after it failed to complete the 246.45ha project.
"The company is also required to return the project site, effective upon the termination notice issued by the state government. Therefore, all matters arising regarding the Melaka Gateway project site should be directly communicated with the Melaka state government," the CMO was quoted as saying.
Ong, meanwhile, said today that the company has been given 14 days from Nov 16 to vacate the project site. "I am having sleepless nights because I have been receiving phone calls from all over on what will happen to the investments," she said.
"We would further like to reiterate that what was terminated was the reclamation concession but the Melaka Gateway is not a reclamation project but a whole private development that KAJ Development had conceived and developed," FMT quoted Ong as saying.
The Melaka Gateway project, which involves the reclamation of three islands, is an integrated deep-sea port project. 
The project was greenlighted by the Barisan Nasional government shortly before the 14th general election in May 2018. Almost scrapped under the Pakatan Harapan government in 2019, it was later allowed to resume after the company appealed against the Transport Ministry's decision while initiating a lawsuit on the matter. As the ministry allowed the appeal, the lawsuit was later withdrawn.