This article first appeared in The Edge Malaysia Weekly, on July 20, 2020 - July 26, 2020.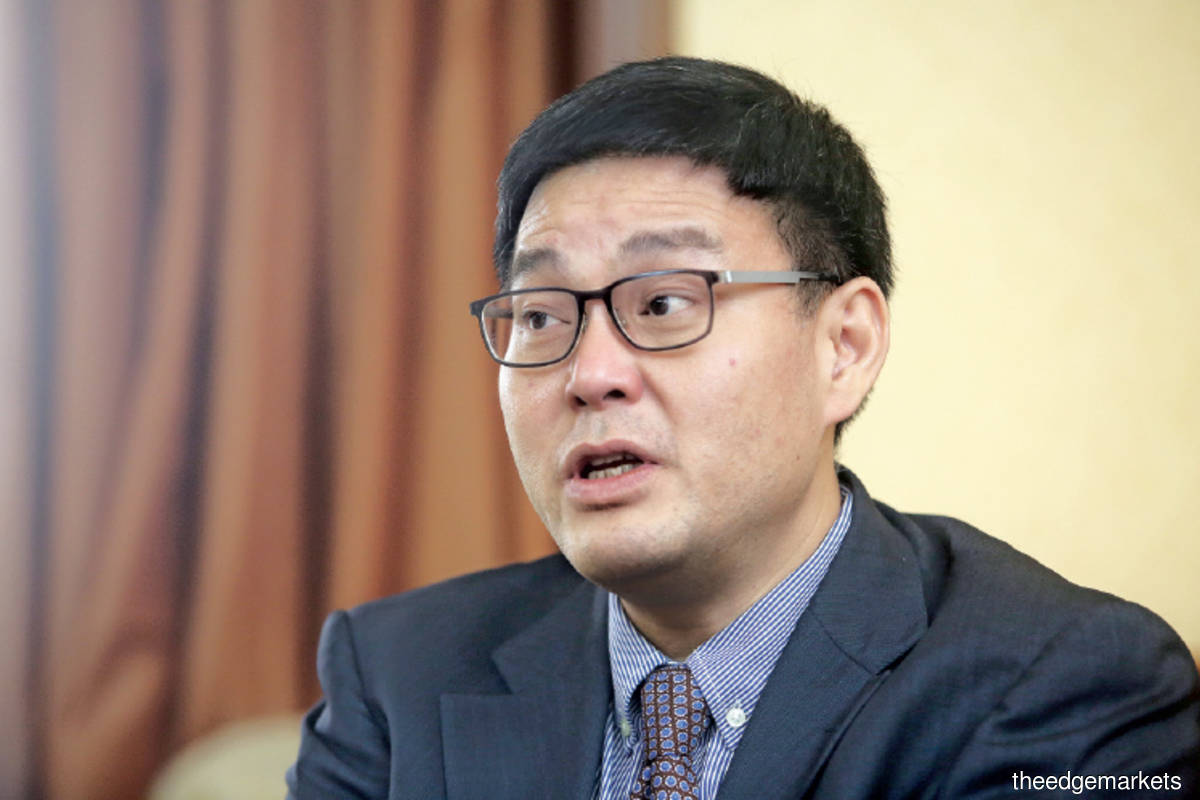 WHILE 2020 has generally been a fantastic year for glove and healthcare-related stocks, investors who took a chance a year ago on power company Mega First Corp Bhd have not done so badly for themselves.
The stock hit a record high of RM7.18 on June 30, more than double its closing price of RM3.50 on July 1, 2019. Analysts believe there is more upside, with all three brokerages covering the counter having "buy" calls and target prices ranging from RM7.50 to RM8.
The catalyst for this is undoubtedly Mega First's prized project and cash cow, the 260mw Don Sahong hydropower project, a run-of-river scheme situated in the middle reach of the Mekong River in southern Laos.
Don Sahong fully commenced operations on Jan 7 this year, 15 years after the group first signed a memorandum of understanding for the project with the Laos government.
The energy generated by the plant is sold to Electricite Du Laos (EDL), the state corporation that runs and operates Laos' electricity generation, transmission and distribution assets.
Annually, the project is expected to generate revenue of US$120 million (RM512.4 million) and a net profit attributable to shareholders of between US$60 million and US$70 million during its 25-year concession period starting from its financial year ending Dec 31, 2020.
Given that Laos experiences a dry season from November to early May, which does not bode well for hydropower projects, this threat of unfavourable weather conditions is a matter Mega First director Yeow See Yuen often gets asked about by analysts and fund managers.
He tells The Edge that Don Sahong delivered an average energy availability factor of 70.7% in the first quarter of 2020, during the dry season.
"In fact, the first quarter of this year saw Laos experience one of its driest seasons, and yet we were able to generate an availability factor of 70%, which in my opinion is very good.
"Our efficiency levels are based on the hydrology modelling our expert consultants have implemented. Also, our project is strategically located at the downstream part of the Mekong River, with many tributaries that contribute water flow into our system," he says.
With the wet season having started in June, the availability factor for the plant is likely to improve.
"There will be progressively more rain after June and this is likely to peak in the third quarter of the year and the earlier part of the fourth quarter. In December, it will not be as wet, and the dry season will then [start] again in January.
"Overall (with both the wet and dry seasons combined), we are expecting Don Sahong to reach an efficiency level of close to 90%, which is in accordance with our hydrology modelling," says Yeow.
On another common risk for hydropower projects, which is the recoverability of payment, Mega First guided in its financial report for the first quarter ended March 31, 2020 (1QFY2020), that it expects the receivables turnover from EDL to average around three months.
"We do not think payment collection from the Laos government is a risk as our power purchase agreement (PPA) with the government is guaranteed by its Ministry of Finance.
"Payment may be slower at times but we do not think that it will fall into a default situation as long as it has an outlet for our power.
"Today, Laos is a very big net exporter of power in the region. For example, Cambodia signed quite a few PPAs with the Laos government last year, totalling up to 3,200mw capacity. Vietnam has also signed a PPA with the Laos government, and Thailand stepped up the amount of power that it will be buying from Laos," says Yeow.
Currently, the project runs on four turbines, but there are plans to add a fifth one.
"The fifth turbine will serve not just as additional capacity but also as a spare in case there is a need to service one of the existing four turbines during the dry season. We will fund this with our internal resources, though we may need to borrow a little bit," Yeow reveals.
PublicInvest Research says in a July 13 note that the 65mw turbine will cost US$50 million, and is to be completed within the next three years.
Mega First's gearing level as at 1Q2020 stood at 39%, which Yeow says is very low for a company that has a power project of Don Sahong's magnitude. As at March 31, the group had total borrowings of RM736.94 million and cash balance of RM90.38 million.
"Our debt is around RM700 million and we have a cash flow per annum of RM400 million [from Don Sahong], so technically, we can be debt-free in the next couple of years," says Yeow.
Diversifying its earnings
For 1QFY2020, the group reported revenues of RM160.69 million, of which its power division was the largest contributor at 64%. Its resources division, which is involved in the quarrying of limestone, contributed 21%.
Mega First's packaging division, which is involved in the manufacturing of flexible packaging products as well as labels and printed products, contributed 12% to group revenue.
Earnings-wise, the group reported a net profit of RM57.4 million in 1QFY2020. The power division contributed more than 90% to the group's operating profit.
"Among the feedback that I have received from analysts about our company is that we are single-project-dependent. To address this, we are building several platforms, which hopefully will grow in the next three to five years, so that we would no longer be just dependent on Don Sahong for earnings contribution to the group.
"The packaging division will be one platform, and so will our [coconut] plantations in Cambodia. We are also exploring other power projects in the renewables space," says Yeow.
Meanwhile, PublicInvest Research says in its note that Mega First plans to participate in the Large Scale Solar 4 (LSS4) and rooftop solar power installation projects.
"For rooftop solar power installation projects, it targets to secure at least a total installed capacity of 10mw to 20mw every year in Malaysia and Cambodia under the build-operate-transfer business model, with an expected internal rate of return of at least 10%. Cambodia will see a greater return given the more attractive tariff rates there.
"The group [is also] in the midst of securing at least five solar power projects this year with an estimated electricity production yield of 15% to 17%. The projects will be under a net energy metering system," the brokerage says.
PublicInvest Research maintained its "outperform" call on Mega First, with a higher target price of RM7.76, from RM7.47 previously.
In 2019, Mega First paid a total dividend per share (DPS) of six sen, which translates into a gross dividend yield of 0.9% based on last Wednesday's closing price of RM6.43.
Maybank IB Research says in a July 3 note that cash generation for the Don Sahong project should catch up in the coming quarter.
"Management has not yet committed to a dividend policy. In our view, the balance sheet can comfortably support a 30 sen annual DPS," the brokerage says.
A DPS of 30 sen indicates a yield of around 4.6%. Maybank IB Research has a "buy" call on Mega First with a target price of RM7.50.