This article first appeared in The Edge Malaysia Weekly, on August 21, 2017 - August 27, 2017.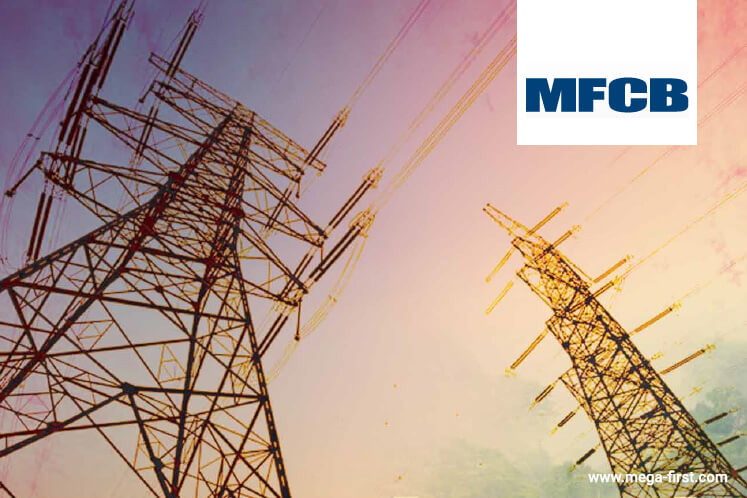 MEGA First Corp Bhd pulled off a major coup in 2015 when it clinched a US$417 million deal to develop the 260mw Don Sahong hydropower plant in Laos. However, independent director Yeow See Yuen believes the project is not the only bright spot for the group.
"[Contribution from] the resources business may seem relatively small compared with Don Sahong but we are one of the largest limestone product producers in Malaysia. The returns from the resources division are quite attractive," he tells The Edge.
The division is involved in quarrying limestone and manufacturing lime products such as quicklime, hydrated lime, quicklime powder and calcium carbonate powder.
For the first financial quarter ended March 31, 2017 (1QFY2017), the division contributed 8.5% to the group's total pre-tax profit of RM57.81 million and accounted for 8.95% of total revenue of RM278.75 million.
However, its contribution was lower than a year ago, when it accounted for 10.5% of the total pre-tax profit of RM42.22 million and 11% of revenue of RM217.91 million. The decrease was due to higher construction revenue and profit recognised from the Don Sahong hydropower plant.
Nonetheless, the management remains committed to the resources business and has identified it as a growth area going forward, says Yeow.
Today, about half of Mega First's limestone products are exported to Indonesia, the eastern coastal area of India, Papua New Guinea and Australia, among others.
"Many of these countries such as Australia don't have good limestone reserves. They are using mainly crushed shells and sand they dredge from the sea, which have lower calcium carbonate content — the key ingredient for limestone products," Yeow explains.
Other than the quality of the reserves, logistic costs also play a major role in deciding whether to import limestone products or to source locally, he says.
"Indonesia has pockets of reserves but it is a very huge country, so if the reserves are not strategically located [close] to the users, it is more cost effective to import from people like us than sourcing locally. If the distance is too far, haulage is typically more costly than freight.
"Of course, if domestic demand grows, we will satisfy that first. But when we decided to expand, we were eyeing the export market. So, logically, export contribution should rise going forward," Yeow says, but does not stipulate any targeted growth.
Mega First's current capacity for limestone products manufacturing is 1,560 tonnes per day, with a utilisation rate of up to 75%. This works out to a production of about 400,000 tonnes a year.
According to data from the Department of Statistics, exports of lime, cement and fabricated building materials rose 58.39% year on year to 1.38 million tonnes in the first half of this year.
Capacity expansion at Mega First's lime product factory in Gopeng started in 2014. Phase 1, involving over RM50 million in capital expenditure (capex), saw the installation of a new lime kiln, hydration plant, petcoke grinding plant, quicklime grinding plant and storage facilities.
Phase 2, with a capex of RM18 million, involved the installation of a new lime kiln that was commissioned in March. It added another 400 tonnes a day to the group's capacity.
Yeow says Mega First plans to add another kiln by the end of next year as sales and production volume increase. It aims to boost its capacity by 400 to 600 tonnes per day.
"Capex for the third phase of expansion will be around RM25 million, depending on the kind of kiln we buy," he adds.
Apart from expanding the limestone products business, Yeow says Mega First is also exploring other power projects for longer term growth.
"The power business will remain the main contributor to the group's earnings and we do not intend to stop at Don Sahong, although in the short to medium term, our focus is to complete it first."
The hydropower plant — slated for completion by end-2019 — is 30% complete and is on track to achieve the group's targeted 50% completion by the end of this year.
Scheduled to be commercially operational by early 2020, Don Sahong will give Mega First a new stream of recurring income from producing power, just as the group is coming to the tail end of its existing power plant concessions.
Mega First's two power plant concessions are an 83mw coal-fired heat and power plant in Shaoxing City, China, and a 36mw diesel-fuelled power plant in Tawau, Sabah.
While the group's Shaoxing plant concession is expiring in October this year, Mega First has an option to extend it by another five years until 2022. However, Yeow says the management has yet to decide whether to proceed with the extension.
The Tawau plant concession expires on Dec 1. Negotiations for a renewal are still ongoing with Sabah Electricity Sdn Bhd (SESB), which is 80%-owned by Tenaga Nasional Bhd and 20% by the Sabah government.
"We have submitted our proposal for a renewal, but so far they (SESB) have not come back to us. Nevertheless, the project's impact on our bottom line is not big — about RM5 million a year," says Yeow.
For 1QFY2017, the Tawau plant generated RM22.9 million in revenue, which is equivalent to 8.22% of the group's total turnover.
Yeow brushes off concerns over the group's earnings if it fails to obtain the renewal by the end of this year.
"Don Sahong is the one that drives our revenue now. Construction is slightly ahead of schedule and we intend to keep it on track. Cost overrun and delays are the two things that we are trying to avoid," he remarks.
Mega First shares settled three sen or 0.81% higher at RM3.75 per share last Thursday, giving it a market capitalisation of RM1.44 billion. The stock hit an all-time high of RM4 on May 22 before stabilising at above RM3.50.
Year to date, Mega First has gained 74.41% from RM2.15 on Dec 30. Its shares have traded in a 52-week range of RM1.94 to RM4.02.