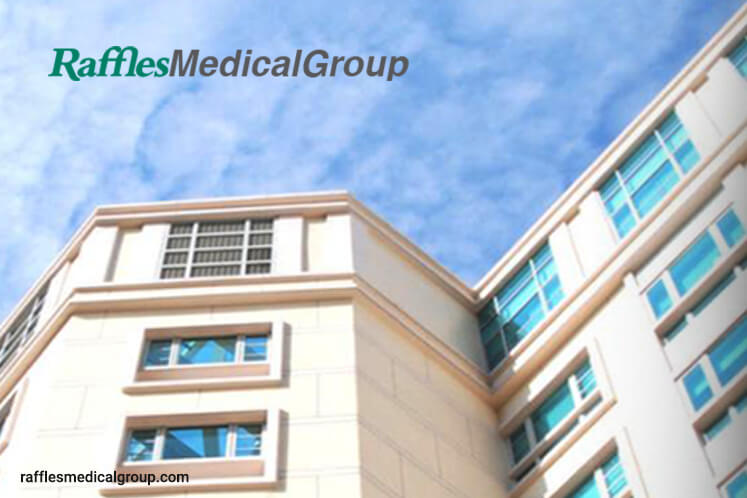 SINGAPORE (June 5): Maybank Kim Eng Research continues to rate Raffles Medical Group (RMG) at "buy" as Singapore's leading integrated healthcare provider, with a "robust track record and exciting development plans" of two hospitals in China.
In a Monday report, analyst John Cheong says he finds the shares of RMG undervalued as it is trading at 32 times FY17 P/E — with its current stock price largely reflecting solely the Singapore operations, without fully accounting for its new hospitals in China.
The research house's price target estimate, however, has been lowered to S$1.54, from S$1.67 previously, after accounting for greater expansion risks in China given higher execution risks for its Shanghai and Chongqing hospitals, both firsts for the group outside of Singapore; higher-than-expected start-up costs in major expansion markets; and the potential of a continued structural decline of medical tourism Singapore.
Regardless of these risks, Cheong maintains that RMG's Singapore market, which still contributes to the majority of the group's earnings, should remain stable.
He also believes the current weakness from medical tourism could be temporary, as patients who are deferring treatments due to a weak economy could possibly return.
Additionally, demand from local patients could improve as Singapore's economy recovers, says Cheong.
"For [RMG's] China expansion, both Shanghai and Chongqing Hospitals could lift growth in the mid to long term. We expect both hospitals to turn profitable in 2020, the second full year of operation. However, we caution that start-up costs in 2018 and initial operating losses in 2019 will drag earnings," observes the analyst.
As at 1:36pm, shares of RMG are trading 0.4% higher at S$1.37.