This article first appeared in The Edge Malaysia Weekly, on July 2, 2018 - July 08, 2018.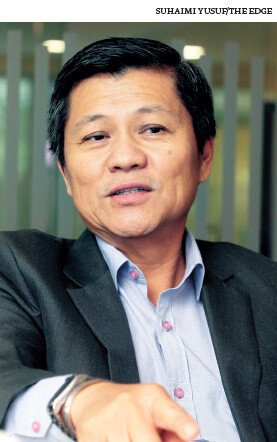 Liaw: I believe this year, we will still be profitable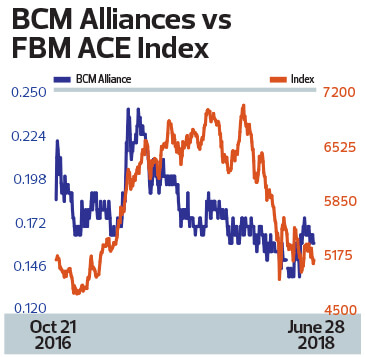 LAUNDRY equipment supplier BCM Alliances Bhd, which made its debut on Bursa Malaysia in October 2016, expects its medical devices division to be its key engine for earnings growth in the future.
In the next two years, the segment is expected to account for half of its revenue — up from 42% as at March 31 this year — while the rest will come from its laundry equipment division.
"We might see some slowdown in the laundry equipment segment due to market saturation in the vended commercial laundry equipment business with more competitors in the market, but not for the medical devices segment," group managing director Liaw Chong Lin tells The Edge.
"[Demand in the medical devices segment] will be driven by the increasing need of a growing and ageing population, the promotion of Malaysia as a medical tourism hub and our new healthcare products segment.
"I think the demand for medical devices and healthcare products is growing steadily. I believe the new government will do something because most of the equipment in the public hospitals are old."
To expand its medical devices segment, BCM Alliance acquired a 51.03% stake in healthcare company Cypress Medic Sdn Bhd in January.
The acquisition allows the group to increase its product offerings and widen its customer base to include, among others, pharmacies, which is a segment served by Cypress.
"It is part of our business plan to grow the company's medical devices segment," Liaw says, adding that Cypress and BCM Alliance complement each other.
Cypress' core business is the trading and distribution of surgical, implant and clinical devices such as blood pressure monitors, nebulisers, thermometers and body fat monitors in Malaysia.
It is the authorised distributor of Rossmax's products, which are available at retail outlets such as Caring Pharmacy, Sunway Pharmacy, Georgetown Pharmacy and RedCap Pharmacy.
Meanwhile, BCM Alliance distributes spare parts, accessories and consumables of medical devices to medical institutions, medical centres, physiotherapy centres and dental clinics.
In February, the company was appointed the distributor of Siemens Healthineers' cardiac angiography and fluoroscopy systems, which is likely to contribute positively to the group's revenue.
For the first financial quarter ended March 31 (1QFY2018), BCM Alliance posted a net profit of RM3.5 million, up 77.8% from the previous corresponding period, due to higher revenue, improvement in its overall gross profit margin and the recognition of negative goodwill amounting to RM728,000 pertaining to the subscription in Cypress.
Quarterly revenue grew 20% to RM24.38 million, thanks to higher contributions from its commercial laundry equipment and healthcare products business segments.
Liaw is optimistic about achieving a better financial year ending Dec 31, 2018 (FY2018), driven by its three business segments. "We hope we can increase our revenue and profit for this year. I will not commit with a yes or no, but I believe this year, we will still be profitable.
"The acquisition of Cypress will also contribute to our revenue and profit this year as its board of directors has committed to a first-year profit of about RM600,000. If it is less than that, they (Cypress) will have to pay BCM Alliance the balance."
With the anticipated improved growth prospects, BCM Alliance hopes to transfer from the ACE Market to the Main Market over the next two years. The move will help the company generate more capital as well as boost investors' confidence in the group's business, says Liaw.
However, he is aware that the company has yet to meet the requirements for a transfer, as set out in Securities Commission Malaysia's Equity Guidelines and the Main Market Listing Requirements.
"We have to make sure we meet the criteria of after-tax profit of RM6 million for the most recent financial year and cumulative after-tax profit of at least RM20 million for the past three to five full financial years," he explains.
On BCM Alliance's share price, Liaw says he is frustrated with its weak performance. The counter is currently trading below its initial public offering price of 19 sen after hitting a high of 27.5 sen in October 2016. It closed at 16 sen last Thursday.
The dismal performance could be explained by the company's volatile earnings pattern. Net profit grew 17.6% year on year to RM4.48 million in FY2017. However, the year before, earnings shrank 38% to RM3.81 million from RM6.13 million in FY2015.
Save by subscribing to us for your print and/or digital copy.
P/S: The Edge is also available on Apple's AppStore and Androids' Google Play.