This article first appeared in The Edge Financial Daily, on January 9, 2018.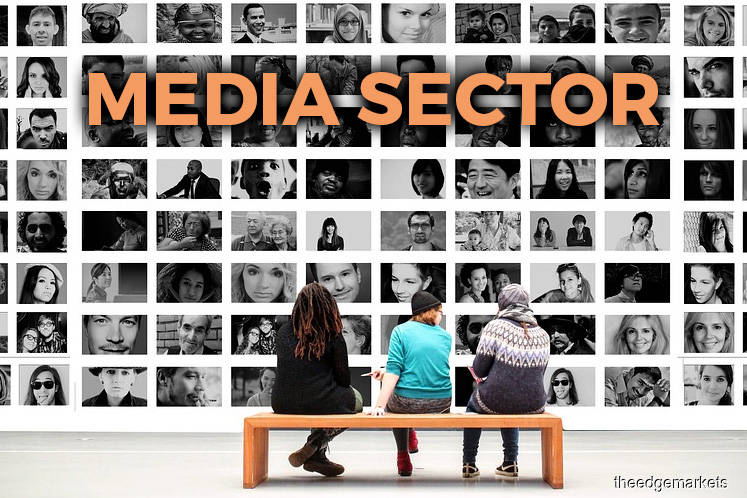 Media Sector
Maintain underweight: 2017 was another disappointing year for traditional media players as the trend of a dismal media condition continued. Advertisers remained cautious about their spending due to weak market sentiments coupled with more advertising spend being siphoned off to digital/online platforms.
A slight revenue growth is likely to be seen in financial year 2018 (FY18) through major sport events such as the World Cup 2018 and Premier League 2018 and Malaysia's 14th general election, which will likely increase viewership and readership. Even with that, we do not expect advertising expenditure (adex) to recover, especially for traditional media. We are expecting to see a healthy growth in the digital adex mainly on mobile and video advertising.
Cost-cutting is a temporary survival measure as we witnessed Media Prima's cost-cutting action in FY17. We believe similar trimming actions would be undertaken by the Star and Media Chinese International Ltd in FY18.
Major entertainment and media companies had merged or are in the midst of merging these synergies and this would allow the big boys to demand for higher content cost, as they own large and lucrative TV libraries.
The latest data from the Malaysian Institute of Economic Research (Mier) reveals that the quarterly figures for both Consumer Sentiment Index (CSI) and Business Condition Index (BCI) improved slightly to 77.1 pts (-3.6 pts quarter-on-quarter [q-o-q]; +3.5 pts year-on-year [y-o-y]) and 103.1pts (-11.0 pts q-o-q; +19.2pts y-o-y), respectively. CSI remained below the threshold of optimism of 100 pts and BCI is slightly above the benchmark.
We retain our underweight view on the sector due to dismal adex growth.
Astro Malaysia Holdings Bhd ("hold"; target price [TP]: RM2.49 based on discounted cash-flow valuation); Star Media Group Bhd ("hold"; TP: RM1.47 based targeted price-to-book ratio [P/BV]of 1.1 times FY18 book value per share); Media Chinese International Ltd ("sell"; TP: RM0.27 based on unchanged price-earnings multiple of 9.5 times on FY19 earnings per share); Media Prima Bhd ("sell"; TP: RM0.45 based on P/BV multiple of 0.4 times which is two standard deviation below five years historical average to reflect the deteriorating industry environment. — HongLeong Investment Bank, Jan 8