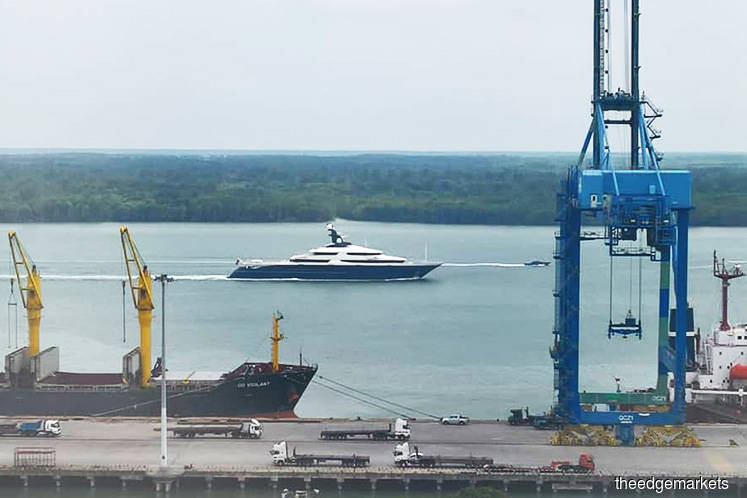 PORT KLANG (Aug 7): Local and international media practitioners are still waiting to enter the Boustead Cruise Centre terminal here to cover the expected arrival of luxury superyacht  'Equanimity' this afternoon.
According to police sources, the media will only be allowed into the cruise terminal at around 1 pm.
This is to give way to several procedures which include special checks by officials from the High Court and the Attorney General's Office.
According to police sources, the terminal would be tightly guarded for as long as the luxury yacht remains at the jetty.
The yacht, estimated to be worth RM1 billion, is believed to be part of the assets purchased using funds from 1MDB. Its purported owner businessman Low Taek Jho or Jho Low, is also being sought to assist in the investigation into 1MDB.
Yesterday, Prime Minister Tun Dr Mahathir Mohamad thanked Indonesian President Joko Widodo and his government for their assistance in handing over the yacht seized by authorities from the republic to Malaysia.
The ship was seized in Bali in February at the request of the US Department of Justice (DOJ), however, in April, the Indonesian court ruled that the seizure was illegal, and that the yacht should be returned to its owner.
The Indonesian authorities seized it again in July following a formal request for legal assistance from the US.