This article first appeared in The Edge Financial Daily, on July 6, 2018.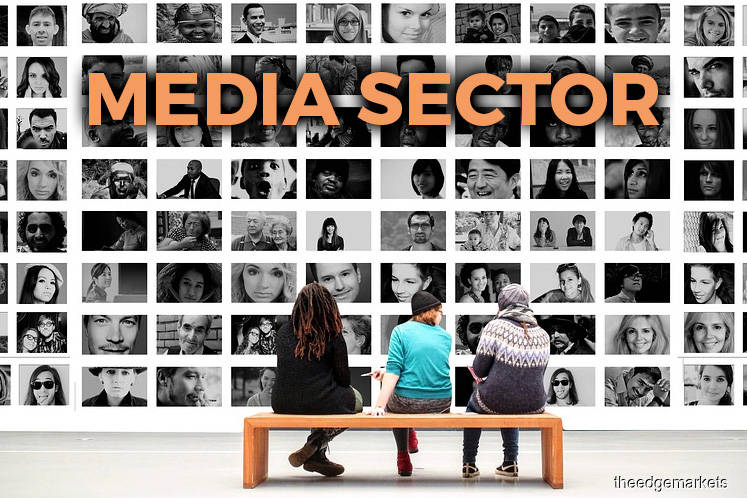 Media sector
Maintain underweight: We expect advertising expenditure (adex) to decline in second half of 2018 (2H18) without adex-friendly events. Apart from the soaring newsprint price, print will remain unfavourable as the sector has not seen any improvement in circulation rate and advertising growth.
As Internet services get cheaper and faster, we opine that pay-TV will face some hurdles and over the top (OTT) players will play a more prominent role. We maintain our "underweight" view on the sector, given the lack of near-term catalyst coupled with the rising industry competition and raw material prices.
First quarter of 2018 (1Q18) advertising expenditure (adex) contracted by 7.6% year-on-year (y-o-y), with print adex continuing to being hit the hardest plunging by 20.7% y-o-y. We expect to see a slight adex improvement in the upcoming second quarter of 2018 (2Q18) results in August, mainly driven by GE14, World Cup and Hari Raya.
However, for 2H18, we do not expect adex uptrend to continue, as 2H18 will not be as eventful as 1H18.
Due to the recent paper shortages, newsprint price has risen by about 35% y-o-y. If the price continues to surge, we may witness margin compressions for Star Media Group Bhd, Media Prima Bhd, and Media Chinese International Ltd.
However, the financial impact from rising paper price will only be seen later as most print players pre-load their inventories three to six months forward.
The higher cost coupled with shrinking advertising revenue and declining circulation rate will hit the profitability of the print segment hard.
Post GE14, the new government has promised to make broadband services more affordable with higher quality. With Internet packages offering better online streaming experience, we believe that Astro Bhd's subscription rate will sustainably face some downward pressures.
Moving forward, OTT players will play more prominent roles. Nonetheless, we expect to see growths in Star Media Group's Dim Sum and Media Prima's Tonton.
We think that print will remain unfavourable and subscription rate for pay-TV will start to see more disruptions. The road ahead will be tougher for media players given the soft advertising market. It is crucial for media players to evolve faster than ever and to differentiate from its peers
As the shift from traditional to online media remains a hurdle, we prefer to remain cautious. Due to the lack of near-term catalyst coupled with the rising industry competition and raw material price, we maintain our "underweight" stance on the sector. We maintain our calls and target price (TP) for Astro, Star Media Group, and Media Chinese International.
We downgrade Media Prima to "sell" from "hold" with an unchanged TP of 0.31 sen as share price spiked 39% since our last report without any material positive development in our view. — Hong Leong Investment Bank Research, July 5