This article first appeared in The Edge Financial Daily, on January 29, 2020.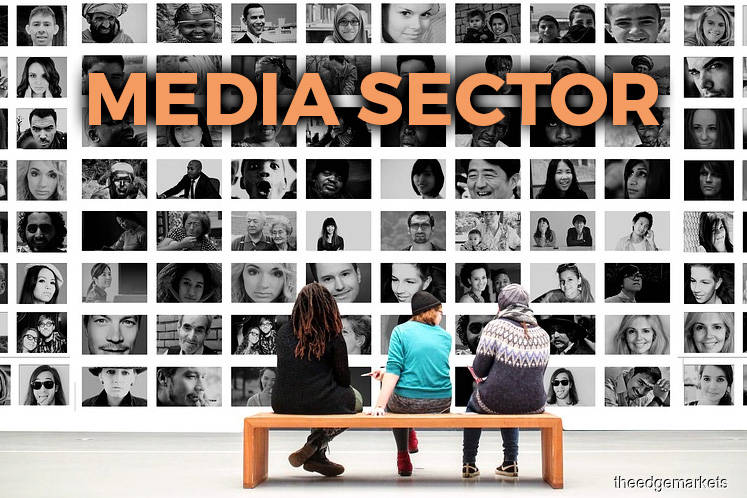 Media sector
Maintain neutral: Feedback from our meetings with some funds revealed that although media stocks' valuations are attractive at all-time lows, and offer high single-digit calendar year 2020-2021 yields, they are hesitant to accumulate these stocks because of the lack of visibility of an earnings recovery and catalysts to rerate the media companies.
 
According to Media Partners Asia, the share of Internet advertising expenditure (adex) in Malaysia's overall adex market grew by 17.5 percentage points from 2015's 17.9% to 35.4% in 2019, with the lion's share going to Facebook and Google. With the two technological giants gobbling up a large chunk of Malaysia's adex market, news producers and free-to-air broadcasters are hit the worst.
For companies under our coverage, these would be Media Chinese International Ltd (MCIL), Media Prima Bhd, and Star Media Group Bhd. Astro Malaysia Bhd, the only listed pay television provider under our coverage, is contending with paid subscribers' attrition and downtrading on the back of the growing influence of piracy.
On the bright side, we project Malaysia's media sector (media companies under our coverage) likely achieved approximately 42% to 44% year-on-year (y-o-y) growth for the fourth quarter of 2019 (4Q19) core net profit to around RM190 million to RM192 million.
However, there are caveats attached to this upward trend: i) the y-o-y growth likely came mainly from Astro; and ii) the improving numbers were likely from cost saving measures, and not from growing sales.
For news-oriented companies like Star and MCIL, we worry that their y-o-y core net profit declines would continue in 4QCY19, as we are of the view that the upward trend in digital adex would come at the expense of print.
Yet, as the earnings troubles are not over yet, we maintain our "neutral" rating on the sector. Apart from appealing valuations, the "neutral" rating is supported by individual stocks' 2020 to 2021 dividends that range from 3.6% to as high as 8.7% (excluding Media Prima, which does not pay dividends in light of its retained earnings in deficit).
Things to look forward to as sector catalysts are: i) Star's plans to monetise its prime real estate; ii) mergers and acquisitions; iii) more tangible results from the clampdown on piracy; and iv) a slowdown in traditional adex declines. — CGS-CIMB Research, Jan 28