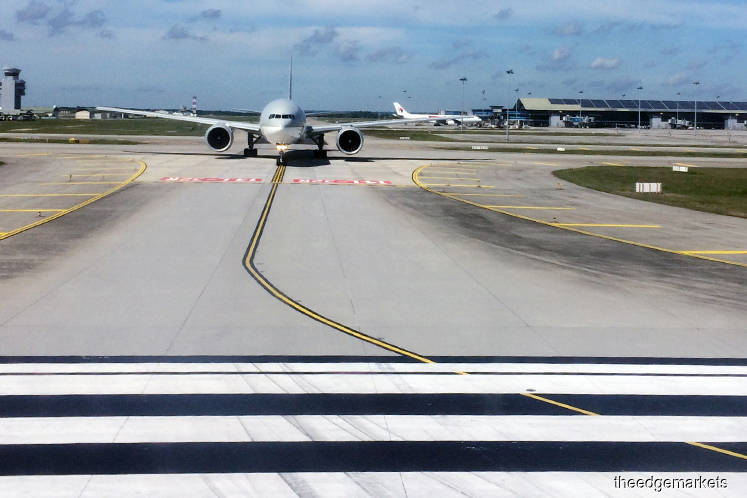 KUALA LUMPUR (Oct 17): The Entrepreneur Development Ministry (MED) has held talks with the Civil Aviation Authority (CAAM), Department of Survey and Mapping Malaysia (JUPEM) and Malaysian Communications and Multimedia Commission (MCMC) on the direction and needs of the air mobility industry.
Its minister Datuk Seri Mohd Redzuan Md Yusof Transport Ministry said the ministry held engagement session with various implementation agencies on Sept 5 to formulate policies, licensing and guidelines to ensure the smooth development of air mobility ecosystem in the country.
"In Malaysia, the development of air mobility will be carried out constantly to ensure that the country is ready to meet industry needs by 2030," he said when responding to Khairy Jamaluddin (BN-Rembau) on the ministry's preparation to develop and implement key ecosystem plans of Malaysia's flying car industry.
He said this was in line with findings by the World Economic Forum in 2016 which predicted air mobility would be a key mode of transport by 2030.
PriceWaterhouseCoopers he said, had reported that the value of the air mobility industry is expected to top to US$127 billion (US$1=RM4.18) by next year.
Responding to a question by Datuk Mas Ermieyati Samsudin's (PH-Masjid Tanah) on the capabilities of local companies in the air mobility industry, he said, Malaysian companies involved in the industry are already operating in 24 countries including developed countries.
In fact, he said, a Malaysian air mobility company is currently ranked third in the industry and is expected to become the world's number one company by year-end.
Redzuan said the company provided services including unmanned aerial vehicles (UAVs), security and intelligence services. — Bernama