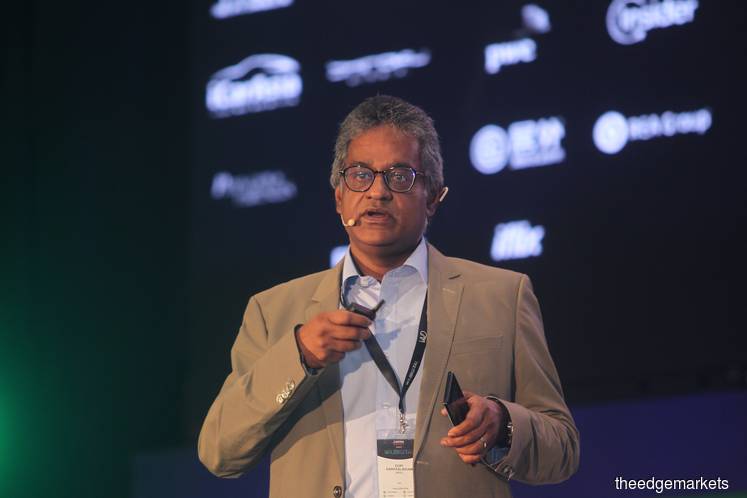 KUALA LUMPUR (July 4): The Malaysia Digital Economy Corp (MDEC) is targeting to expand its market immersion programme to seven countries in the region after successfully enabling Malaysian startups to raise capital in Indonesia and the Philippines.
"A pipeline of more than RM340 million were raised when we did the market immersion in Indonesia last year and the companies were able to close more than half of it — about RM181 million — which contributed to additional export sales revenue," said Gopi Ganesalingam (pictured), vice president of enterprise development at MDEC.
Similar results had been seen for its Philippines programme, he told the audience at the Wild Digital Southeast Asia 2018 conference organised by the Catcha Group today, adding that MDEC wants to "make it a norm".
The programme involves matching Malaysian startups with potential partners and marketplaces in other Asean nations. It also matches these startups with third-party research houses, foreign chambers and government agencies.
Touted as its market access initiative, this is one of MDEC's six pillars in its grand plan to build global companies in Malaysia, Ganesalingam shared. The organisation is also involved in coordinating mentorship programmes for budding entrepreneurs within the industry and increasing visibility for Malaysian or Malaysia-based companies.
"The initiatives we've done (including) in media, print, key event speaking roles (and) TV interviews, have seen more than 200 companies in the last six months move out into the region," he said.
On top of that, MDEC has grown from three to five digital hubs in Kuala Lumpur over the span of a year, which currently sees about 200 startups running operations from these bases.
Its Malaysian Tech Entrepreneur programme has also given out some 50 passes for entrepreneurs and startups to redomicile operations in Malaysia after more than 200 applications last year, Ganesalingam said. He explained that the passes have no restriction of visas and enable interested participants to plan their startups in the country, facilitating them with access to government authorities and incentives.
"What we are saying is make Malaysia your stepping stone into Asean, and make Asean your stepping stone into the global market," he said.
Other speakers at the Wild Digital conference also emphasised the potential of the Southeast Asian market.
Dinesh Ratnam, director in the CEO's office at Catcha Group, shared several predictions for Southeast Asia's tech scene for the next two years, including 460 million internet users and US$10 billion having been raised in private tech funding.
"We also expect that the first decacorn (a company with over US$10 billion valuation) will emerge from Southeast Asia," he said.
Meanwhile, the time taken to build a new unicorn company (which is valued at US$1 billion and above) would fall to under three years, Ratnam shared as part of the group's forecasts.
According to David Gowdey, managing partner of investment firm Jungle Ventures, some 85% of venture capital in Southeast Asia goes only to a handful of big companies, indicating significant room for more funding to flow towards smaller startups.