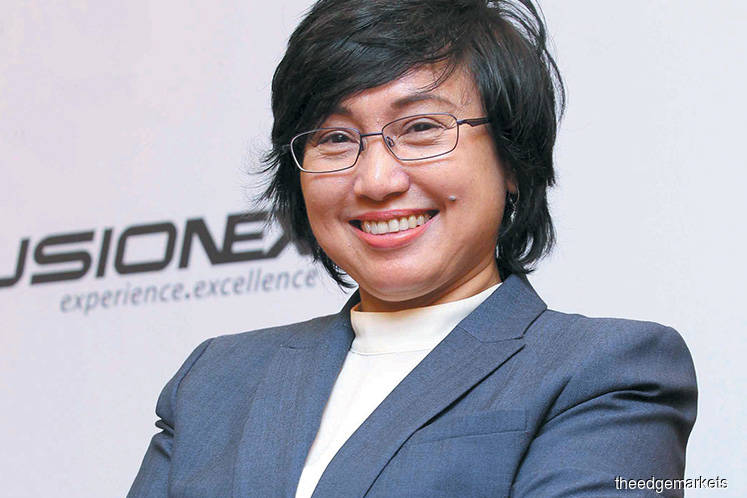 KUALA LUMPUR (Dec 6): Malaysian Digital Economy Corp (MDEC) chief executive officer (CEO) Datuk Yasmin Mahmood has resigned after serving four years and three months in the role, citing to pursue a new job as reason.
"It is with a heavy heart that I am tendering my resignation as CEO of MDEC to pursue a role with a tech venture in Jakarta," she said in a statement issued by MDEC today.
Yasmin will step down from her position effective Jan 15, 2019. She joined MDEC as CEO on Sept 15, 2014 after previous positions as managing director of Microsoft Malaysia and general manager of HP and Dell.
According to MDEC, a management committee will be activated as part of the group's 2019 transition plan to oversee the agency's operations during the process of appointing a new CEO.
Minister of Communications and Multimedia Gobind Singh Deo said: "We thank Datuk Yasmin for her stewardship in leading MDEC and all her contributions to the digital economy ecosystem. Her passion, commitment and energy in seeing things through to the very end has benefited Malaysia throughout the years."
In July, Yasmin was reported to have gone on voluntary leave pending an investigation into the organisation's Asean Data Analytics Exchange (ADAX) project. The probe was said to have been initiated by Gobind after concerns were raised over the project conceptualised to build critical mass of talent in the big data analytics segment and develop the ecosystem for it.
Yasmin was subsequently cleared of any wrongdoing over the graft probe and returned to work in August.
According to MDEC's website, ADAX enables the development of the entire data analytics ecosystem through building human capital, infrastructure, data aggregation and community. On March 28, 2017, ADAX CEO Sharala Axryd was quoted as saying that its aim was to produce 20,000 data professionals by 2020, out of which 10% would be data scientists. 
MDEC also said under Yasmin's leadership, the agency had embarked and participated in nation-building projects such as the Digital Free Trade Zone, brought in foreign direct investments into Malaysia, nurtured the Malaysian technology ecosystem, including startups and local companies to world-class levels, empowered the future generation with the necessary skills and knowledge (via MyDigitalMaker), and encouraged inclusivity among the rakyat through initiatives such as eRezeki and eUsahawan so that the rakyat could earn additional income from the Digital Economy.