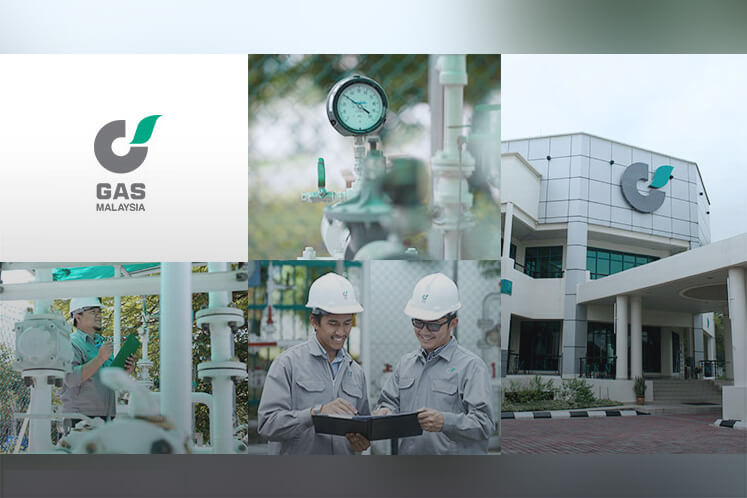 KUALA LUMPUR (April 8): Gas Malaysia Bhd is waiving gas charges for all government hospitals in the country and offering a rebate of RM100 per low-cost residential customer from April to September 2020 to alleviate their burden due to the Covid-19 pandemic and Malaysia's movement control order (MCO) to curb the outbreak.
In a statement today, Gas Malaysia said the initiatives aim to provide relief to low-cost residential customers and government hospitals during the MCO.
Gas Malaysia group chief executive officer Ahmad Hashimi Abdul Manap said in the statement: "These measures are designed to help ease the monthly gas charges and provide better flexibility for our customers in navigating this trying period due to the Covid-19 pandemic."
In the statement, Gas Malaysia said the unprecedented Covid-19 pandemic is felt globally and the company is aware of the challenges faced by its customers.
"The gas charges waived (for government hospitals) is for a period of six months from April to September 2020," Gas Malaysia said.
"(On the rebate for low-cost residential customers,) [a]bout 4,000 customers will benefit from the rebate offered. During this period, meter reading and issuance of bills by Gas Malaysia will be temporarily halted for customers under this category. However, the meter reading conducted in October 2020 will take into account the rebate offered and it will be reflected in our customers' bill accordingly," the company said.
For retailers and hotels, Gas Malaysia said it will temporarily halt meter reading and issuance of bills from April to June 2020. The company said the measure will enable retailers and hotels to better manage their financial situation during this difficult time.
"The actual meter reading will be conducted in July and will be based on the actual units of gas consumed during that period," Gas Malaysia said.
At Bursa's 12:30pm break today, Gas Malaysia's share price settled up six sen or 2.26% at RM2.71 for a market capitalisation of RM3.47 billion. The stock saw 37,600 shares traded.
Malaysia's MCO, which was initially scheduled between March 18 and 31, requires non-essential businesses to stop operations, while the public has been ordered to stay at home to curb the Covid-19 outbreak. On March 25, Muhyiddin said the government decided to extend the MCO until April 14, because updates from the National Security Council and Health Ministry indicated an increase in Covid-19 cases.
Stay home. Get the news from theedgemarkets.com.