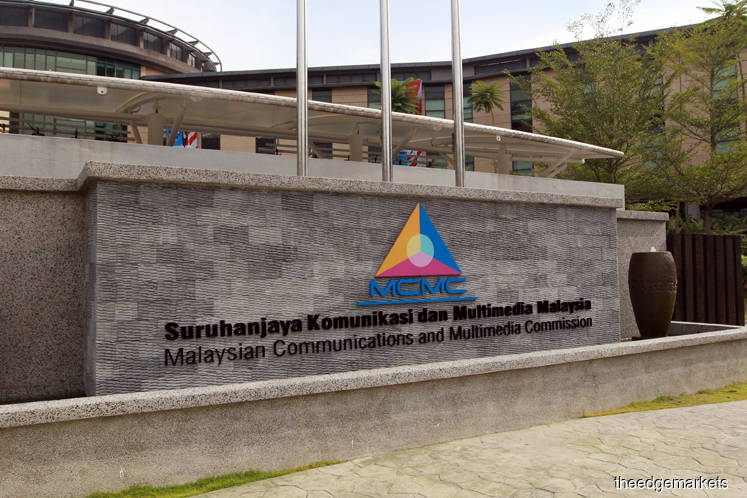 KUALA LUMPUR (May 21): To increase transparency and provide clarity to the industry on the Malaysian Communications and Multimedia Commission (MCMC)'s approach when assessing mergers and acquisitions (M&As) of telecommunications companies, it has released its Guidelines on Mergers and Acquisitions.
The guidelines were prepared by MCMC and set out the procedures that MCMC will adopt in applying Chapter 2 of Part VI of the Communications and Multimedia Act 1998, which deals with general competition practices in respect of M&As.
According to the regulator's statement today, another document was concurrently released, namely the Guidelines on Authorisation of Conduct, which sets out procedures for the submission of applications on the authorisation of conduct that would substantially lessen competition in the communications market.
The release of these guidelines come following news that Axiata Group Bhd and Digi.Com Bhd's largest shareholder, Norway-based Telenor Group, are looking at merging their operations in Asean and South Asia to create a global champion that has a pro forma revenue of over RM50 billion. Telenor controls 49% of Digi.
It was reported that the proposed merged entity's, or MergedCo's, earnings before interest, taxes, depreciation and amortisation, or Ebitda, would rise to over RM20 billion.
In the statement today, MCMC chairman Al-Ishsal Ishak said the communications and multimedia industry is a critical component and key contributor to the country's economy, while policies that ensure a competitive and forward-looking industry can significantly impact Malaysia's economic growth.
"While mergers and acquisitions can allow our companies to achieve efficiency through greater scale and scope, as well as gain access to new technologies and markets, it can also serve to reduce competition and result in market dominance.
"As the regulator of the communications and multimedia sector, it is imperative that we strike a balance between allowing companies to pursue their corporate strategies and prioritising shareholder returns, whilst maintaining competitive dynamics in the market to protect products and services available for consumers and businesses," he said.
Both the guidelines can be accessed at MCMC's website, www.mcmc.gov.my.