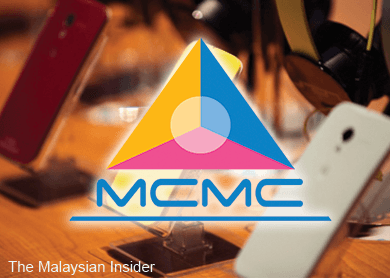 KUALA LUMPUR (Apr 3): The Malaysian Communications and Multimedia Commission (MCMC) clarified today that consumers will have to bear the goods and services tax (GST) for prepaid reloads.
In a statement, MCMC chairman Datuk Seri Dr Halim Shafie said, after discussing with communications providers Celcom Axiata Bhd, DiGi.Com Bhd, Maxis Bhd and UMobile Sdn Bhd, communication services were not exempted from the tax nor zero-rated.
"I have been briefed by the telcos on this matter. From the beginning, communications services have not been included in the list of items which are exempted or zero-rated from GST, which means that consumers will have to pay GST for these services," he said.
"This includes prepaid reloads," he added.
However, Halim said, to ease the burden of consumers and as a transitional measure, Celcom, DiGi, Maxis and UMobile customers who reload RM5 and above will be given an additional value which is higher than the 6% GST in the form of free minutes and text messages.
This will apply for three months beginning today, he said.
Halim said in a meeting between the Royal Customs and Excise Department and representatives of the four communications providers that the department agreed for the GST to be imposed on prepaid reloads as it is in compliance with the GST Act 2014.
He also said a survey will also be conducted by the communications providers to assess if customers prefer lower reload values on which GST will be charged.
"For example, a RM10 reload could be RM10.60 (RM10 reload plus 6% GST added) or RM10 (RM9.43 reload plus 6% GST added)," he added.
Yesterday, the Communications and Multimedia Consumer Forum (CFM) declared that that prepaid top-ups for mobile services would be subject to the GST upon activation amid confusion over which party were to bear the tax.
This followed some confusion after Deputy Finance Minister Datuk Ahmad Maslan was reported to have said that there would be no changes to the prices of reload coupons, as the 6% GST would merely replace the 6% sales and services tax.
Previously, telecommunication companies (telcos) absorbed the 6% service charge imposed on prepaid mobile users.
He had also said telecommunications operators could be hauled to court if they insist on passing the higher charge to consumers.