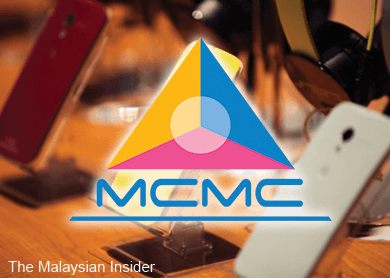 (Aug 28): The Malaysian Communications and Multimedia Commission (MCMC) has blocked the official website of electoral reforms group Bersih 2.0, ahead of its mass demonstration tomorrow.
Many users in Malaysia have been unable to access Bersih's website since last night while Bersih has said that it is trying to "resolve the problem".
Bersih 2.0 chairman Maria Chin Abdullah said the blocking of the website by the Internet regulator was unacceptable and reflected MCMC's failure.
"Blocking Bersih website is a total violation, not just of Bersih but of every Malaysian who wants to have access to information from our website.
"This is especially since we have a big rally for tomorrow. People have the right to information," she told The Malaysian Insider.
This comes after MCMC said that it would block websites that promote and spread information about this weekend's Bersih 4 rally.
A notice posted on MCMC's Facebook page yesterday said the decision was made to block websites that "promote, spread information and encourage people to join the Bersih 4 demonstration", on grounds that it will "threaten national stability".
The move comes just days after Communications and Multimedia Minister Datuk Salleh Said Keruak said MCMC had no plans to block websites pertaining to Bersih 4.
Apart from saying that signal jamming devices will not be deployed during the rally this weekend, he said that MCMC would only monitor social media platforms, blogs and websites that give publicity to the event.
The Home Ministry had earlier declared that Bersih 4 was "illegal" and its continuous labelling of the rally as "illegal".
MCMC said that based on the ministry's statement, Bersih was "tarnishing the country's image".
It also said that Bersih is spreading information and propaganda that is causing "anxiety" among the people and can pose a threat to public order, security, economic prosperity and sovereignty of the state.
Maria said that MCMC was overstepping its responsibilities, which, she added, was to "encourage a proper flow of information".
"But it is now doing just the opposite. What is so wrong about the information on our website?"
Previously, MCMC blocked whistleblower site Sarawak Report following a series of exposes involving 1Malaysia Development Berhad.
However, the blocks were circumvented using proxy servers, and Sarawak Report's readership persisted. – The Malaysian Insider