This article first appeared in The Edge Financial Daily, on March 5, 2019.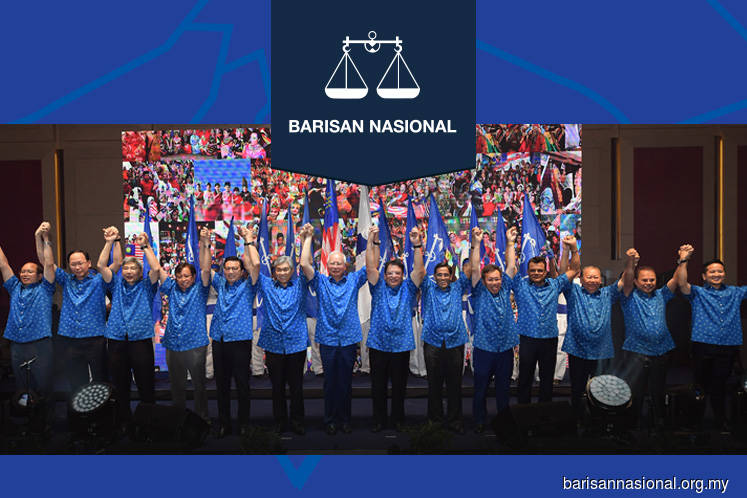 KUALA LUMPUR: The MCA and MIC have called for an immediate meeting of the Barisan Nasional (BN) Supreme Council to decide on the coalition's fate, saying its multiracial concept had been undermined.
The BN component parties' presidents Datuk Seri Dr Wee Ka Siong and Tan Sri S A Vigneswaran, in a joint statement, said they are left with no choice but to move on and explore a new alliance because the foundation of mutual respect among the coalition's members had cracked under the repeated attacks on its own members.
In view of these attacks undermining the coalition's diversity, the statement said, the MCA at its annual general assembly in December resolved to moot the coalition's dissolution to forge a new alliance.
They said Umno leader Datuk Seri Nazri Aziz's appointment as the coalition's secretary-general is illegal and not recognised by the MCA and MIC.
"The uncalled for racial remarks by Datuk Seri Nazri in Semenyih have further damaged the ties among the three founding parties," the statement said, referring to Nazri's statement during the by-election campaign questioning non-Malays' appointment to key government posts.
"When there is no mutual respect and there is a breach of unity in diversity within the component parties of BN, the very foundations of BN have been challenged and threatened," the statement said.
Last week, Nazri asked the MCA why it is still in the BN despite previously criticising the coalition and adopting a resolution to seek its dissolution.
Responding to the joint statement, Nazri said the two parties are free to leave the coalition if they are uninterested in being part of the BN, the Star Online reported. "I don't think it is a loss," he was reported as saying.