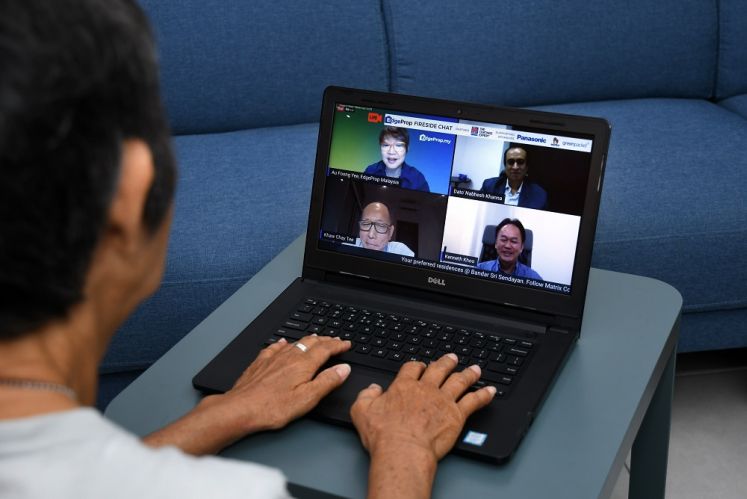 PETALING JAYA (July 16): The implementation of the Movement Control Order (MCO) to curb the spread of the COVID-19 pandemic from March 18 to May 4 had undeniably posed numerous challenges to Joint Management Bodies (JMBs) and Management Corporations (MCs) of strata properties.
The biggest challenge was to manage the residents' expectations during the lockdown period. Communication was crucial as many did not understand that the things that they used to do in normal days were being prohibited, said Sri Penaga Condominium MC past chairman Khaw Chay Tee.
For instance, with the closure of common facilities like swimming pool and sports courts, some residents may question why they are being forbidden to use the common facilities and consider it an infringement of their rights.
"On the other hand, there were residents who are paranoid about the spread of COVID-19, even to the extent of requesting us to go door to door to take every resident's temperature," Khaw recalled.
Khaw was one of the panelists on the EdgeProp Malaysia Virtual Fireside Chat titled "Inside story: Managing high-end strata homes" hosted on EdgeProp Malaysia's Facebook page this evening. Joining Khaw were Solaris Dutamas MC chairman Datuk Nabhesh Khanna and The Mansions  @ ParkCity Heights JMB chairman Kenneth Khoo.
Khoo said although most residents in his community complied with the MCO rules, there were some who wanted to use the common facilities by suggesting that they keep to small groups and distance themselves from others.
"Hence, constant communication was important as we needed to explain to them the consequences of not following the rules," he said.
Nabhesh also shared his experience in managing residents' expectations during the MCO. "The residents were actually quite happy with the stringent safety measures that we have implemented during MCO, such as checking the temperature of visitors at the entrance. Although it took a longer waiting time, the residents did not complain as they felt safer," he said.
On residents who asked for maintenance fee waivers during the MCO period for the common facilities that they didn't get to use, Nabhesh reckoned that common leisure facilities are just part of the maintenance done on a strata property. Maintaining the other essential facilities like lifts and security are also a big part of maintenance works.
"During the MCO period, residents were staying at home for longer hours than normal. However, we didn't charge them more for maintaining the essential facilities," he said, adding that communication is the key to resolve misunderstandings.
Khaw: Communication was crucial as many did not understand that the things that they used to do in normal days were being prohibited.
The discussion was moderated by EdgeProp Malaysia editor-in-chief and managing director Au Foong Yee. It was organised in partnership with Nippon Paint Malaysia and supporting sponsors Panasonic Malaysia; KipleLive, a wholly owned subsidiary of Green Packet Bhd, and Matrix Concepts Holdings Bhd. The event is also supported by The Edge Malaysia.