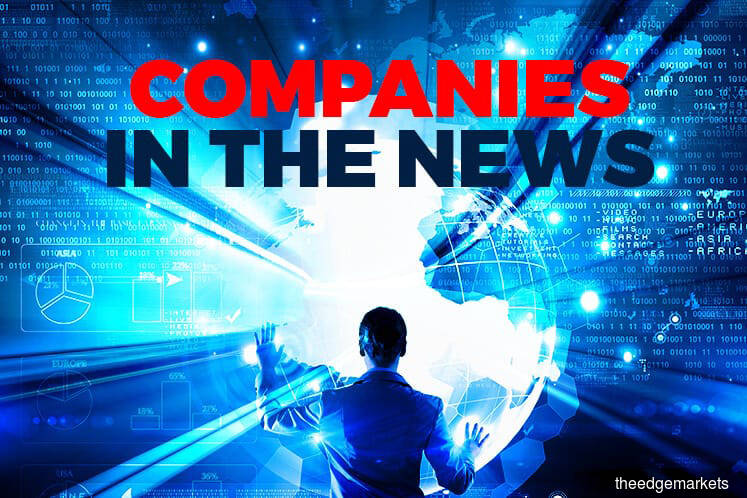 KUALA LUMPUR (June 11): Based on corporate announcements and news flows today, the stocks that are expected to be in focus tomorrow (Wednesday, June 12) might be as follows: Malaysia Building Society Bhd (MBSB), Ikhmas Jaya Group Bhd, Xin Hwa Holdings Bhd and E.A. Technique Bhd
Malaysia Building Society Bhd (MBSB) will restructure itself so that wholly-owned subsidiary MBSB Bank Bhd will be the group's holding company in the next two years. The group said in order for that to happen, it has to convert RM1 billion worth of conventional assets into Islamic assets — which currently constitute 10% to 12% of its asset portfolio — with Bank Negara Malaysia (BNM), giving it three years to do so.
Separately, for FY19, the group is targeting more than 5% loan growth, with non-performing loan (NPL) ratio to be 1.2% to 1.3%. The group is aiming for a net return on equity (RoE) of 10%. The higher loan growth will be driven by new revenue streams such as trade finance, wealth management, internet and mobile banking, alternative financial services or peer-to-peer financing.
Ikhmas Jaya Group Bhd won a RM405 million subcontract for the construction and completion of LRT 3 from Bandar Utama to Johan Setia, Package GS09 — Guideway, Stations, Park and Ride, Ancillary Buildings and Other Associated Works. The 26-month sub-contract is expected to contribute positively to its earnings for FY19 to FY21 — with the win bringing total contracts secured in 2019 to RM875 million.
Xin Hwa Holdings Bhd external auditors KPMG revealed that the company's funds were used to settle its executive directors' personal expenses over the past two years. KPGM found that three of eight allegations had some basis or were substantiated. The auditor found dividend payments from the group's subsidiary was paid to a third party, instead of a registered shareholder — with the arrangement being to settle personal debts on instruction from the registered shareholder.
In addition, the company's funds were used to pay the executive director's personal expenses — with payments partially made out of directors fees and the balance recognised as debts owed by the directors to the company, that have been repaid. 
E.A Technique (M) Bhd received a US$6.10 million (RM25.4 million) payment claim from Malaysia Marine Heavy Engineering Sdn Bhd (MMHE) over disputes regarding the non-payment of additional works performed by the latter — with the group contesting the matter and noting the claim is expected to have a RM25.48 million financial impact, reducing its future profit and cash flow position. The claim is in relation to disputes over the alleged non-payment of additional works done by MMHE and invoices issued by MMHE, under the conversion contract signed in June 2015.