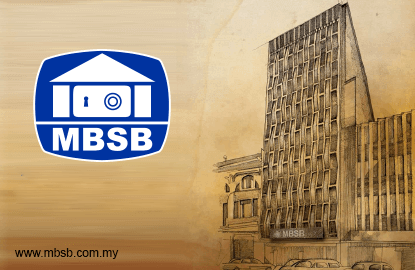 This article first appeared in The Edge Financial Daily, on March 14, 2016.
Malaysia Building Society Bhd
(March 11, RM1.38)
Maintain hold with an unchanged target price (TP) of RM1.38: Malaysia Building Society Bhd (MBSB) announced last Thursday a renounceable two-call rights issue to raise RM2 billion (rights) aimed at strengthening its core capital position (subsequent to hefty provisions) and to enable the group to undertake future expansion. Expected to be completed by the third quarter of 2016 (3Q16), the first call of the rights issue shall be subscribed in full or in part by entitled shareholders and their renounce(s), while the second call shall be capitalised from the company's share premium or retained earnings account.
At this juncture, based on an illustrative rights price of RM1, representing a 26.8% discount to the theoretical ex-rights price of RM1.12, there will be both: (i) a minimum scenario (8.5 rights-for-10 shares) involving the issuance of 2,412.8 million rights shares, with the first call priced at 82 sen, and the second call at 18 sen; and (ii) a maximum scenario (8-for-10) with the full exercise of outstanding employees' stock options scheme  and warrants and the proposed dividend-reinvestment shares, raising altogether 2,355.5 million rights shares, with the first call priced at 84 sen, and second call at 16 sen. Assuming that MBSB's earnings remain the same as our 2016 to 2018E (estimate) forecasts, earnings per share will likely be diluted by 39% to 40%. Return on equity (ROE) may decline by 0.7 to 1.7 percentage points.
We keep our "hold" rating with a 12-month TP of RM1.38, based on a 0.75 times price-to-book value ratio (P/BV) target premised on a 9.1% calendar year 2016 (CY16) ROE. Ex-rights, we estimate MBSB's fair value to be 90 sen (at a 0.66 times P/BV target), based on unchanged 2016/2017E profit forecasts. 
At this juncture, the deep discount of 41.7% to 43% in the first call subscription price (82 sen to 84 sen) to its current share price appears to be fairly attractive, but could potentially spark a selldown of the shares given this dilutive capital raising exercise. — Affin Hwang Investment Bank Bhd, March 11