This article first appeared in The Edge Financial Daily, on March 1, 2019.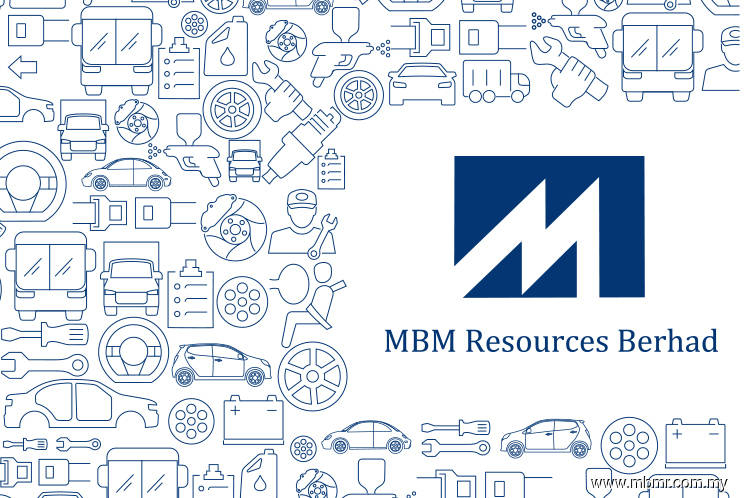 MBM Resources Bhd
(Feb 28, RM2.75)
Maintain buy with a target price of RM3.80: MBM Resources Bhd's fourth quarter of financial year 2018 (4QFY18) results beat our above-consensus estimates. The group reported core net profit of RM65 million for 4QFY18 (excluding a RM2 million impairment and a RM2.7 million provision for one-off costs related to its alloy wheel plant), which brought its FY18 core earnings to RM168 million. This accounted for 114% and 125% of our and consensus' estimates respectively.
Associate earnings were up some 65% quarter-on-quarter (q-o-q) and 73% year-on-year (y-o-y) driven mainly by the fulfilment of back orders for Myvi given the production disruption in the third quarter of 2018 (3Q18). Perodua's invoiced volumes were up 23% q-o-q and 30% y-o-y, essentially tax holiday-driven volumes being delayed into 4Q18. Meanwhile, 42%-owned Hino saw a 24% q-o-q contraction in volumes as sales normalised after a strong 3Q performance.
MBM's dealership division registered a 19% q-o-q revenue expansion and a 27% q-o-q pre-tax earnings expansion as Perodua dealerships under DMM Sales Sdn Bhd (DMMS) benefitted from the fulfilment of back orders for Myvi. DMMS' dealership sales volume increased by 24% q-o-q (14% y-o-y). DMMS accounts for about 10% of Perodua sales and is the largest Perodua dealership in the country.
Excluding the RM2 million impairment and RM2.7 million provision for OMI Alloy (M) Sdn Bhd (which management is looking to sell off), the parts manufacturing division would have turned in a pre-tax profit of RM1.4 million for 4QFY18, against a loss of RM1.3 million for 3QFY18. The improvement was a result of increased production efficiency of both the module assembly and alloy wheel plant.
Our forecasts are under review with upward bias pending an analysts' briefing today. Although FY18 was exceptionally strong given the tax holiday, the Aruz (launched in January 2019) is likely to drive Perodua's 2019 TIV to a new record. — MIDF Research, Feb 28