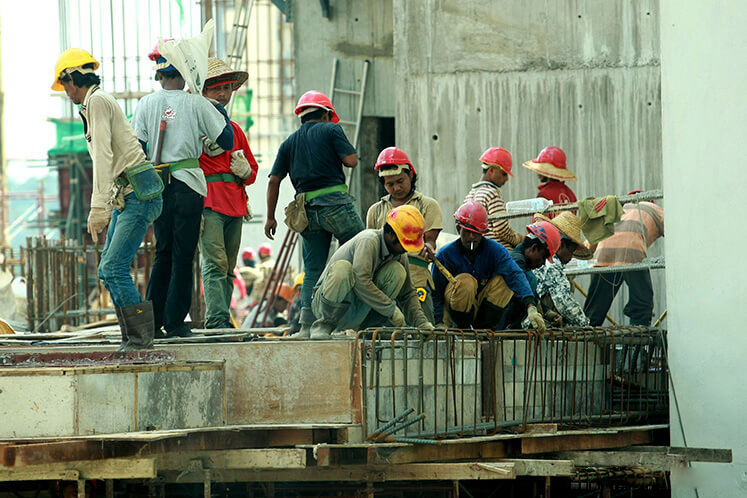 KUALA LUMPUR (May 24): Master Builders Association Malaysia (MBAM) has welcomed the proposed reinstatement of the foreign workers' replacement system for all sectors to help resolve the shortage of workers in the country.
Its president Foo Chek Lee said the previous system was an effective avenue for employers to replace workers and enable employers to quickly meet their work obligation, particularly during the shortage of workers.
"The shortage is also due to the freezing of the recruitment of Bangladeshi workers which has not been resolved. The current process takes an estimated nine weeks while the previous replacement process can take between one to two weeks, provided all necessary documents are in order," he said in a statement today.
He was commenting on Human Resources Minister M Kulasegaran's statement that the Cabinet will most likely reinstate the system, which was suspended in 2017, as it would help employers save time and money in addressing the shortage of workers for their businesses.
Previously, employers could apply for a replacement after applying for a check-out memo from the Immigration Department for foreign workers and ensuring that they have left the country.
Foo said the industry faces a lot of issues and problems with regards to the supply of workers, such as shortage of workers, long recruitment processes and paying a high price for recruitment.
"The reinstatement should be implemented immediately to save time and cost which will help move the construction economy forward," he added.