This article first appeared in The Edge Financial Daily, on April 3, 2018.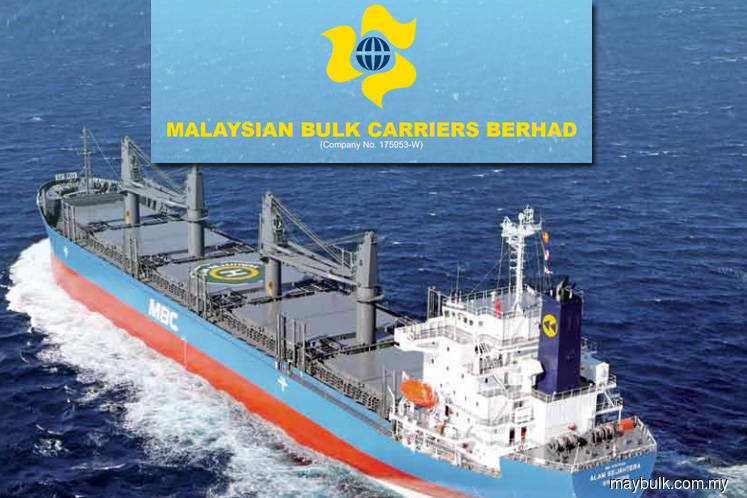 KUALA LUMPUR: Malaysian Bulk Carriers Bhd (Maybulk), controlled by tycoon Robert Kuok, is exiting the offshore services sector via the proposed disposal of its 21.23% stake in loss-making Singapore-listed PACC Offshore Services Holdings Ltd (POSH) to shareholders of Maybulk at an offer price to be determined later, as it seeks to raise funds to strengthen its future operations in the dry bulk sector.
Maybulk said the proposed disposal will enable the group to focus on its core business activity in the dry bulk sector.  It added that the proposed exercise involves a renounceable restricted offer for sale of the offer shares on a pro rata basis of 386 offer shares for every 1,000 existing shares held by the entitled shareholders as at the entitlement date to be announced later.
In a filing with Bursa Malaysia yesterday, Maybulk said it is proposing to dispose of its 386.39 million shares or a 21.23% stake in POSH, which is currently held by its wholly-owned subsidiary Lightwell Shipping Inc. Assuming an offer price of 88 sen based on an approximate 20% discount to the five-day volume weighted average market price of POSH shares up to and including the latest practicable date as at March 9, 2018 of RM1.1043, the expected gross proceeds from the exercise is RM340 million. Out of this total, RM157.9 million will be used for the operating expenses of 11 vessels and charter hire payments, RM107 million to repay borrowings and RM64 million to part finance the construction costs of three new bulk carriers.
The remaining RM11.1 million will be used for expenses of the proposed disposal.
MBC Group has total outstanding loans with financial institutions of RM410.14 million as at Dec 31, 2017. The proposed disposal is expected to be completed by the second half of this year, which is anticipated to result in an estimated consolidated gain on disposal of RM337.2 million for the financial year ending Dec 31, 2018. Maybulk noted that the actual gain from the proposed disposal cannot be ascertained at this juncture as it is dependent on the offer price of the offer shares and the carrying amount of POSH shares at the time of disposal.
POSH Group operates across four major business divisions. On  its part, Maybulk has a fleet of 15 dry bulk vessels of which seven are wholly-owned, two are owned via joint ventures and six are long-term chartered-in vessels. "There is a need to rationalise the fleet profile to reduce the number of older vessels. There has been a recent move to sell the partially owned vessels that are older and less competitive," said Maybulk.