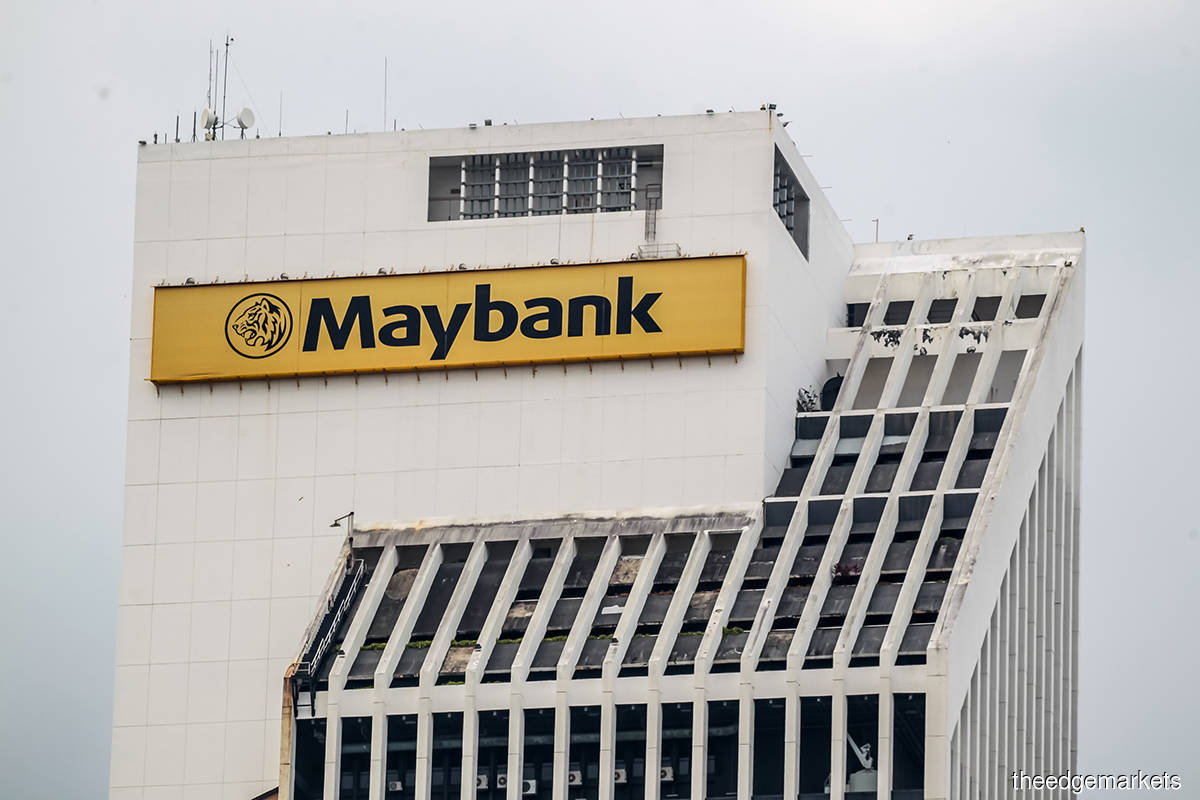 KUALA LUMPUR (Nov 23): Malayan Banking Bhd's (Maybank) net profit grew 28.5% for the third quarter ended Sept 30, 2022 (3QFY2022) as the group benefited from higher net fund and fee-based income, as well as reduction in net impairment losses.
According to the group's financial results announcement to Bursa Malaysia on Wednesday (Nov 23), its net profit rose to RM2.17 billion for 3QFY2022, from RM1.68 billion a year ago, as its net operating income increased by 20.6% year-on-year (y-o-y) to reach RM7.41 billion.
The stronger performance was driven by higher net fee-based income of 48% to RM2.12 billion from RM1.43 billion a year earlier, and a 12.2% rise in net fund-based income to RM5.3 billion, from RM4.72 billion.
"The improvement in net fee-based income was mainly led by mark-to-market gains in financial liabilities and foreign exchange gains while net fund-based income rose on better loans growth across all home markets and net interest margin (NIM) expansion from a rising interest rate environment.
"Subsequently, this lifted pre-provisioning operating profit by 20.8% to RM4.02 billion compared with a year earlier," the group stated in a statement accompanying the financial results announcement.
Meanwhile, net impairment losses for 3QFY2022 narrowed to RM841.28 million from RM1.13 billion in 3QFY2021, as higher proactive provisioning was made last year due to macroeconomic headwinds and potential borrower vulnerabilities owing to prolonged movement restrictions, the group said.
For the first nine months of FY2022 (9MFY2022), net profit inched up 0.5% to RM6.07 billion from RM6.04 billion in the previous corresponding period, while net interest income rose 15% to RM10.31 billion from RM8.97 billion.
The bank reported that gross loans growth increased to 8.2% year-on-year as at 9MFY2022, from 5.6% as at 9MFY2021, while net interest margin expanded eight basis points to 2.39% amid rising interest rates.
Maybank reported that its gross impaired loan ratio also declined to 1.7% in 9MFY2022 from 1.93% in 9MFY2021.
"Loan loss coverage also remained at a healthy level of 122.3% as newly impaired loan formation remained low.
"Notwithstanding this, Maybank continues to maintain its management overlay built since the pandemic began for anticipated weakness in credit quality of borrowers, arising from new macroeconomic headwinds," said Maybank.
Going forward, Maybank pledged to maintain its liquidity and capital positions to support business growth and the needs of its stakeholders.
"The group is maintaining its Headline KPI of return on equity of between 9.5% and 10% for FY2022, factoring the impact from the one-off prosperity tax announced by the federal government of Malaysia," it said.
Maybank closed one sen or 0.1% higher at RM8.55 per share, giving it a market capitalisation of RM103.06 billion.