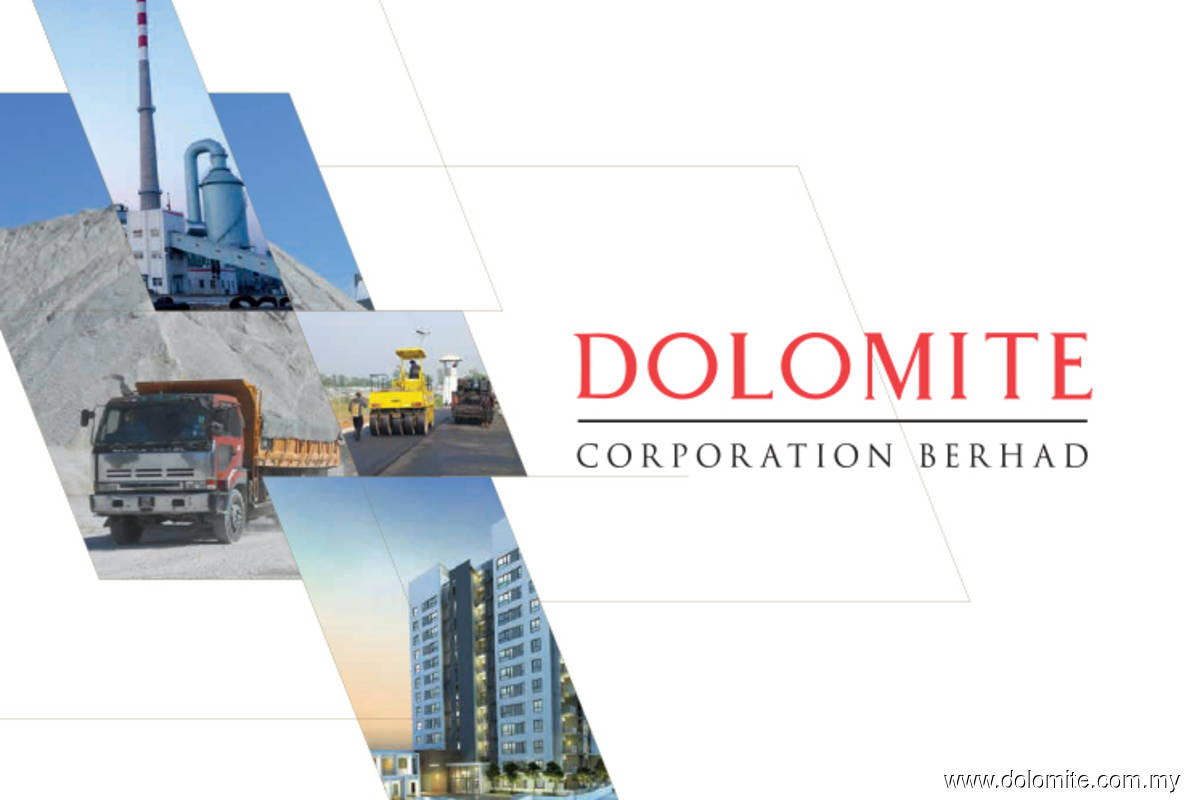 KUALA LUMPUR (Oct 6): Maybank International Labuan Branch has filed a lawsuit against Dolomite Corp Bhd and its subsidiary for an outstanding sum of US$36.6 million or RM152.18 million under a term loan facility granted to the subsidiary.
The outstanding amount is almost five times Dolomite's market capitalisation of RM32.91 million. Dolomite is the corporate guarantor for the term loan facility that was granted to Dolomite's indirectly-held subsidiary, Dolomite Power-Shandong (HK) Ltd.
According to Dolomite's Bursa Malaysia filing today, it has, together with Dolomite Power-Shandong, received a writ and statement of claim, both dated Sept 30, 2020, through its solicitors, for the outstanding sum.
As at Aug 31, 2020, the amount due is RM152.18 million, together with interest thereon at the rate of 3.5% per annum above Maybank's cost of fund (COF), plus 1% per annum until the date of full and final settlement, Dolomite said. While the bank's COF on Aug 31 was 2.37% per annum, Dolomite said it is a fluctuating rate and subject to change.
"No operational and financial impacts are expected from the Writ and Statement of Claim, except that the term loan facility granted is terminated," it said.
Dolomite Power-Shandong is also not a major subsidiary, it said, adding the cost of investment in the unit stands at HK$75 million or RM40.245 million.
"Except for additional late payment interest and costs arising from the Writ and Statement of Claim, which cannot be determined at this juncture, no further losses are expected as the amount of Term Loan Facility was accounted for in the financial statements," Dolomite said, adding it is seeking legal advice on the matter.
The case management date has been fixed by the High Court of Kuala Lumpur on Oct 13, 2020 by way of e-Review.
Shares of Dolomite closed half a sen or 4.55% lower at 10.5 sen today.